Board of Directors
The Board of Directors of Mennonite Healthcare Fellowship is responsible for the overall governance of the organization.  Directors may be nominated by any MHF member and are elected by the current Board to staggered three-year terms which follow the MHF fiscal year, running from September 1 – August 31.  Currently, the Board size ranges from 7-10 members.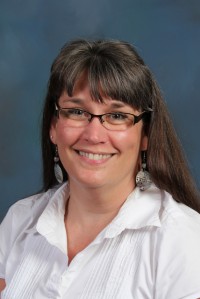 Beth Good, PhD, APHN-BC, CNS, RN
President
Beth Good is a nurse from Columbia, Pennsylvania.  She joined the MHF Board in 2013 and has served as Secretary-Treasurer.  She was elected President in 2015.  She currently works as Health Coordinator for Mennonite Central Committee in the area of Public Health including awareness of HIV/AIDS, Sexual and Gender-based Violence, and community health.  She and her husband, Clair Good, lived and worked in Kenya from 1989 to 2001 doing church planting and community development.  They currently serve as co-pastors with Vision Columbia where she also established a primary care clinic in the church building to serve uninsured, low income patients.  In December 2014, Beth successfully defended her PhD dissertation on women who have survived rape in conflict settings.  She and Clair have 4 daughters, 3 sons-in-law, and 4 grandchildren.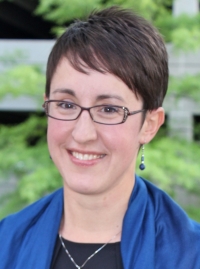 Laura A.G. Yoder, PhD, RN
Vice-President
Laura Yoder joined the MHF Board in September 2014.  She lives in Harrisonburg, Virginia and is currently Assistant Professor of Nursing at Eastern Mennonite University (2003-2011, 2014-present), and Honorary Clinical Assistant Professor of Nursing at the University of Virginia (2014-present).  She graduated from Goshen College in 1997, received a Masters as an Adult Nurse Practitioner in 2002, and a PhD from the University of Virginia in 2014. She and her husband Edward T. Yoder have two school-aged children, a daughter and a son.  Laura is an elder at Park View Mennonite Church.  Her favorite pasttimes are road cycling, reading, listening to music, singing with the church choir, and salsa dancing.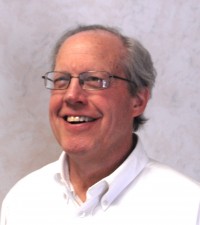 Kenton T. Derstine, DMin
Secretary-Treasurer
Kenton Derstine is a chaplain from Harrisonburg, Virginia and is serving on the MHF Board from 2013-2016.  He is Associate Professor and Director of Clinical Pastoral Education & Mentored Ministry at Eastern Mennonite Seminary. He graduated from Eastern Mennonite University and AMBS, and then entered Clinical Pastoral Education and served Chaplain Internships and Residencies in three different hospitals, eventually gaining certification as a CPE Supervisor. Kenton has also been a beekeeper for over forty years. He and his wife, Rhoda, are the parents of three adult children.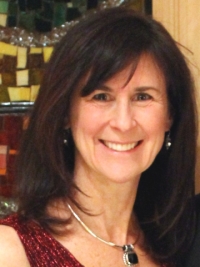 Kristine K. Charles, MD
Kristine Charles was elected to the MHF Board in June 2014 to fill an unexpired term ending in August 2014 and then to extend to a new 3-year term through August 2017.  Kris is a physician from State College, Pennsylvania working as a Gynocologist at Centre Volunteers in Medicine Clinic.  A graduate of Goshen College and Penn State University College of Medicine, she worked with the Geisinger Medical Group Womens Health, 1997-2013. Kris is married to Thomas Charles and they have two sons, one at Goshen College and the other a high school junior.  She is active at University Mennonite Church Church, having previously served as a youth sponsor and currently involved with the Worship Commission.  She is also involved with a community organization, "Global Connections," which fosters relationships between internationals and community members.  In her free time, Kris enjoys gardening, running, and photography.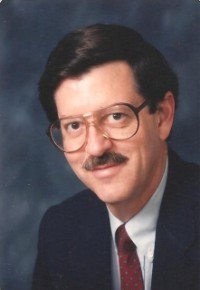 Joseph Longacher, MD
Joe Longacher is from Harrisonburg, Virginia, having retired at the end of 2012 as a gastroenterologist in Richmond, Virginia. He is serving on the Board from May 2012 to 2014. He graduated from Eastern Mennonite College (1959), and the Medical College of Virginia (1963).
After an internship and four years of service as a General Practitioner in Appalachia (eastern Kentucky), he did a residency in Internal Medicine from 1968 to 1970, followed by a fellowship in Gastroenterology both at the Medical College of Virginia. Following three years in Bluffton, Indiana from 1972 to 1975, he returned to Richmond and was in practice with Virginia Physicians through 2012.  In addition to clinical practice, Joe was also an Associate Clinical Professor of Internal Medicine and member of the Admissions Committee at the Medical College of Virginia.
As a member of First Mennonite Church of Richmond, he served in a variety of roles including as a mentor to the 50 Mennonite medical students who have attended Medical College of Virginia.  He has also served at the conference and denominational level and was a past president of Mennonite Medical Association (MMA).   He is married to Constance (Brenneman), originally from Hesston, Kansas, and they have four children and six grandchildren.  His hobbies are reading, travel, and watching baseball games.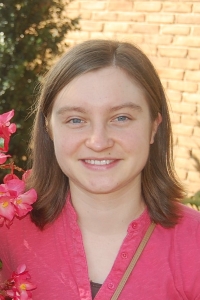 Lyubov Slashcheva, DDS(c)
Lyubov Slashcheva is a student at Virginia Commonwealth University (VCU) School of Dentistry in Richmond, Virginia where she expects to graduate in May 2016. After completing her undergraduate studies at Eastern Mennonite University in 2011, she interned with the Luke Society in Honduras and Peru for four months in a public health service role. She is a National Health Service Corps Scholar and has engaged in research and service opportunities pertaining to Latino, geriatric and special needs populations. She has received numerous honors for her research and service endeavors and holds leadership positions on the VCU campus, including the Christian Medical and Dental Associations chapter.  She is active in leading worship/music/children's education at First Mennonite Church of Richmond, is a committed cyclist for commuting, and enjoys playing the flute, reading, and learning about different cultures.  She looks forward to postgraduate training in dental public health, perhaps some specialty training in geriatric/special needs patients, and four years of public health practice in an underserved setting.
Carol Spicher, MS, RD, CDE, LDN
Carol Burkhart Spicher is a registered dietician from Mountville, Pennsylvania.  She jointed the MHF Board in 2012 and was elected to a second term, 2015-18.  She graduated with a  BS in Nutrition and Dietetics from Eastern Mennonite College  (1982) and did a Dietetic Internship at Medical College of Virginia in 1983.  During her husband, Jim's senior year of Medical School in 1986, she was in Paraguay for 2 months during Jim's term with the Student Elective Term (SET) program.  She finished her MS in Clinical Nutrition and Dietetics in Pittsburgh in 1988.  She was diagnosed with Type 1 Diabetes when they moved to Lancaster, Pennsylvania in 1990 and that nudged her to become a Certified Diabetes Educator and Insulin Pump trainer.  She currently works in  Medical Nutrition Therapy; Individual Counseling at General Internal Medicine of Lancaster; Nutritionist for Community Services Pool at Lancaster General Health; Medical Nutrition Therapy for Students at Franklin and Marshall College in Lancaster. She is a member of Community Mennonite Church of Lancaster.