About the Presenters
MHF Annual Gathering 2015
The following persons are confirmed speakers for the MHF Annual Gathering 2015, to be held July 19-21 at the Sheraton Harrisburg Hershey Hotel in Harrisburg, Pennsylvania.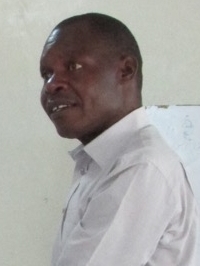 Maurice Odhiambo Anyanga
Nairobi, Kenya
Maurice Odhiambo Anyanga is the MCC Kenya Generation program coordinator for the past 12 years, following four years of work in the peace building and rehabilitation program of MCC.  He is holder of a High diploma in Theological Studies and a Degree in Development Studies.  Having seen some persons with HIV regain health and others die, he is convinced that a vigorous education program on the major underlying causes of HIV infection is key to controlling the spread of HIV/AIDS.  Maurice is the husband Zawadi and they have three children ranging in age from 11 to 18 years old. His hobbies include gardening, listening to Gospel music, singing, and reading.
Curtis W. Book
Philadelphia, Pennsylvania
Curtis Book worked with Brethren in Christ World Missions for 23 years in the United Kingdom, Zimbabwe, Nicaragua, and Colombia doing pastoral leadership development before becoming Peace & Justice Coordinator for MCC East Coast in 2008.  Curtis and his wife Leslie live in Philadelphia and are members of the Circle of Hope Church.  Curtis enjoys cycling, carpentry, reading and puzzles.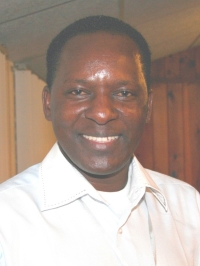 Bwire Chirangi, BM (MSc, MPH)
Shirati, Tanzania
Dr. Chirangi works at Shirati KMT Hospital as a Medical Practitioner attending patients for medical and surgical health services as well as serving as Medical Superintendent (Medical Director). He has been involved for a number of years as a researcher in the "Saving Mothers Project," is the founder and facilitator of a program with Maastricht University of the Netherlands to bring senior medical students to Shirati, and is a Voluntary Clinical Instructor in the Department of Reproductive Medicine at the University of California, San Diego. With Masters Degrees in Science and Public Health, his interests include reduction of maternal death, community health education and prevention activites, human & institutional capacity building, and playing soccer.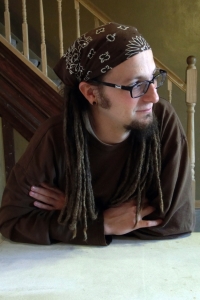 Shane Claiborne
Philadelphia, Pennsylvania
Shane Claiborne's adventures have taken him from the streets of Calcutta where he worked with Mother Teresa to the wealthy suburbs of Chicago where he served at the influential mega-church Willow Creek. As a peacemaker, his journeys have taken him to some of the most troubled regions of the world – from Rwanda to the West Bank – and he's been on peace delegations in Afghanistan and Iraq. Shane is a founder and board member of The Simple Way, a faith community in inner city Philadelphia that has helped birth and connect radical faith communities around the world. He writes and travels extensively speaking about peacemaking, social justice, and Jesus. His books are translated into more than a dozen languages. More information is at Shane's website.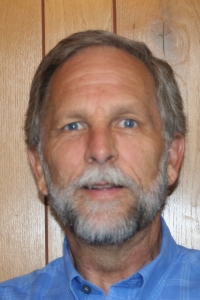 David Gullman
Broadway, Virginia
Dave Gullman is a chaplain and pastor in the Harrisonburg, Virginia area.  He and his wife Debbie are parents of two children, John and Hannah. Hannah has Down syndrome and has opened many windows on the world of persons with disabilities. Dave is a pastor to over 130 individuals with disabilities at Pleasant View, Inc., an agency that serves people with disabilities in Harrisonburg and Rockingham County, Virginia where he has served for over 14 years. He also serves as a co-pastor to a small rural Mennonite church in Timberville, Virginia.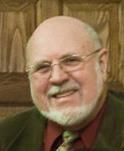 J. Fred Kauffman
Philadelphia, Pennsylvania
Fred and Minh Kauffman worked with Mennonite Central Committee (MCC) for 14 years in Guatemala, India, Cambodia and Vietnam; and Fred served for six years as MCC Program Coordinator for the Philadelphia Urban Program. They have two adult sons who live in Philadelphia. In 2009 Fred helped launch Heeding God's Call, a faith-based gun violence prevention organization in Philadelphia. He enjoys linguistics, wood working, and playing guitar. He currently serves as Interim Pastor at Methacton Mennonite Church, Norristown, Pennsylvania.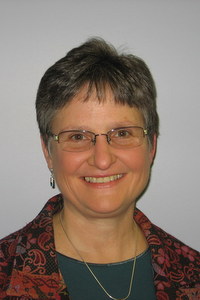 Catherine Thomasson, MD
Washington, DC
Catherine Thomasson, MD is the executive director of Physicians for Social Responsibility.  She has been advocating for climate solutions for twenty years-hoping for a healthier future for her son and the ability to hike, play tennis and kayak in a pollution free world!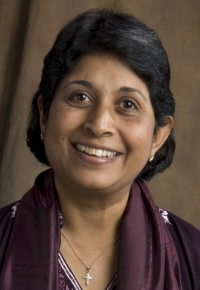 Ann Thyle, MD
New Delhi, India
Dr. Ann Thyle, MD, is a Consultant in Anesthesia, Pain & Palliative Care for the Emmanuel Hospital Association (EHA), which includes several hospitals with Mennonite roots among its members. After joining EHA as an anesthesiologist in 1981, based at a small mission hospital at the foothills of the Himalayas, she later received further medical training in obstetrics/gynecology and, in 2009, in palliative medicine physician.  Her current work involves planning, fundraising, and implementation of palliative care services in ten EHA hospitals, focusing mainly on people with life-limiting illness and based in rural north India where palliative care services are few or non-existent. She and her husband, Sydney, an ophthalmologist with EHA, have two daughters, a son, and a two-year-old grandson.  Her hobbies include cooking, sewing, reading, and caring for her household.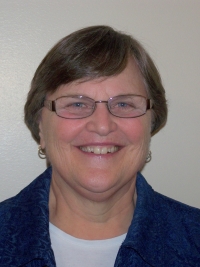 Linda E. Witmer, MPH, M.Div., RN
Lancaster, Pennsylvania
Linda spent 23 years in Guatemala serving with the K'ekchi' Mennonite Church under MCC and EMM.  She helped develop and administer a health program which prepared village health workers, midwives, and dental workers to serve their congregations and communities.  Presently she is involved at Laurel Street Mennonite Church, Lancaster, PA and teaches at EMU Lancaster in the nursing program. She is chair of the Faith-Based Health Ministries Network for central PA and provides support and continuing education for faith community nurses. She is also a certified spiritual director and offers retreat space in her home.