About the Presenters
MHF Annual Gathering 2014
The following persons are involved in presentations in the plenary sessions and/or workshops at the MHF Annual Gathering 2014, to be held June 13-15, 2014 at Laurelville Mennonite Church Center, Mt. Pleasant, Pennsylvania.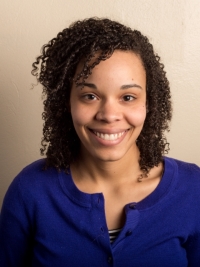 Charity Grimes Bauman
Pittsburgh, Pennsylvania
Charity Grimes Bauman is the Community Outreach Coordinator at Phipps Conservatory and Botanical Gardens in Pittsburgh, Pennsylvania, where she coordinates an edible garden outreach program in low-income neighborhoods.  Her care for the environment and love of food have led to a passion for urban agriculture and food justice.  Originally from Goshen, Indiana, Charity moved to Pittsburgh to do a year of service with PULSE, and has worked in the non-profit sector in the city since.  She attends Pittsburgh Mennonite Church with her husband, Matt Bauman, and enjoys traveling, baking, and spending time outdoors.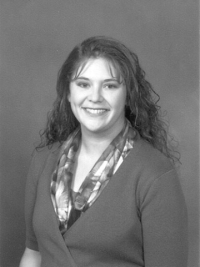 Andrea J.E. Bieber MA, LPC
Harrisonburg, Virginia
Andrea Bieber is a Licensed Professional Counselor who serves as the Administrative Coordinator for Family Life Resource Center, a non-profit Christian Counseling Agency in Harrisonburg, Virginia.  Andrea also works in community mental health at Northwestern Community Services Board where she is the Continuing Care Programs Supervisor of a Psychosocial Rehabilitation Clubhouse and Mental Health Skill Building Transitional Apartments, both of which provide rehabilitative services to underserved persons with serious and persistent mental illnesses. Andrea maintains both of these positions at a part-time status so as to focus her efforts on the wellness of her own family and home life where she enjoys cooking and entertaining.  Andrea and her husband, Shane, have two sons, Blaine (8) and Ray (3).  In her spare time and with her family, anything athletic or outdoors are enjoyed.  Andrea's motivation to serve the spiritual, emotional, and physical needs of others is motivated by the calling she receives from John 21:15-17–"Feed My Sheep."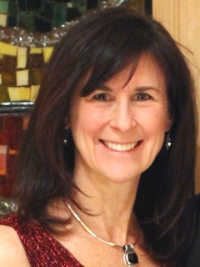 Kristine Kopp Charles, MD
State College, Pennsylvania
Kris Charles is a physician from State College, Pennsylvania.  Following a half-time OB/GYN practice for sixteen years with Geisinger Medical Group, she is currently between jobs and actively discerning how her faith and profession can mesh. She is active in the Volunteers in Medicine Clinic in State College where she sees uninsured patients free of charge and recently took a medical trip to Nicaragua.  Kris is an active member of University Mennonite Church.  She is married to Tom Charles and they have two sons, one at Goshen College and one in high school.  She enjoys being a soccer and golf mom as well as weekly women's Bible study, photography, running, and gardening.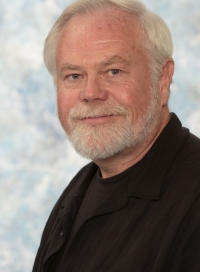 Scott Holland, PhD
McKeesport, Pennsylvania
Scott Holland is Professor of Theology & Culture and Director of Peace Studies at Bethany Theological Seminary in partnership with the Earlham School of Religion in Richmond, Indiana. He divides his time between Richmond and Pittsburgh where his spouse Shari teaches behavioral science on the faculty of the Family Medicine Residency Program of the University of Pittsburgh Medical Center in McKeesport, Pennsylvania. Holland has pastored both Mennonite and Church of the Brethren congregations. He has been a Peace Church representative and theological consultant to the World Council of Churches for the past twelve years. These assignments have taken led him across Africa, Asia, Europe and the Americas for the work of overcoming violence and seeking cultures of peace.  He also collects antiquarian books and grows many varieties of basil.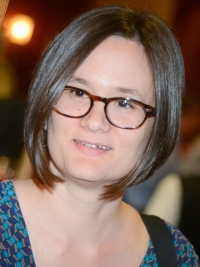 Winona Houser, MD
Hershey, Pennsylvania
Winona Houser is a 2014 graduate of Penn State College of Medicine. She will begin her residency in Family Medicine this summer. In February 2014 she had the opportunity to spend a month working at Shirati KMT Hospital in Tanzania through the SET program.
J. Melvin Janzen, MDiv, BCC
Waynesboro, Virginia
Melvin Janzen has pastored church planting congregations in Sioux Falls, South Dakota and Madison, Wisconsin and has served as staff chaplain in two university hospitals (UW Hospital & Clinics, Madison, Wisconsin and UVA Health System, Charlottesville, Virginia) for nearly 24 years.  His hobbies include gardening and home remodeling and he also enjoys walking, hiking, and biking in Virginia's Blue Ridge Mountains.  Out of his own interest in "The Illness/Injury Journey," he discovers a deepening of his own ability to listen to pain and suffering.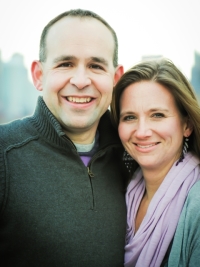 Tim Leaman, MD & Jen Leaman, MSW
Philadelphia, Pennsylvania
Tim and Jen Leaman live in Philadelphia, Pennsylvania.  Tim works at Esperanza Health Center as a family physician and the site medical director of EHC's Kensington office.  Jen volunteers regularly in their children's neighborhood public school and serves on the board of the Oxford Circle Christian Community Development Association.  Tim and Jen attend Oxford Circle Mennonite Church where Jen helps to lead worship and Tim provides leadership to the prayer ministry.  Tim and Jen have three children:  Isaiah (10), Josiah (7) and Ana (5).  They enjoy taking walks in their Oxford Circle neighborhood, finding new ethnic restaurants, gardening and hanging out with neighbors and friends.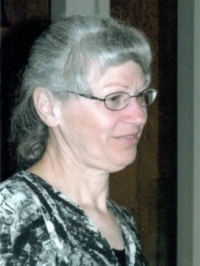 Mary Beth Lind, MS, RDN, LD
Philippi, West Virginia
Mary Beth Lind comes from Philippi, West Virginia.  She promotes health and wellness as a consultant dietitian with the WIC program, schools, fitness centers, and individuals.  She and her husband, Lester Lind, raise most of their own food and market raspberries.  She says that her garden and kitchen are the places she most often experiences her true self and God.  Her hobbies are reading and being in nature—hiking, canoeing, cross-country skiing, and harvesting wild foods.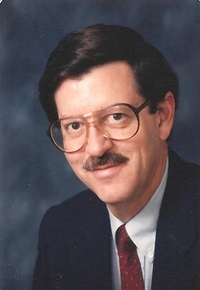 Joseph Longacher, MD
Harrisonburg, Virginia
Joe Longacher is from Harrisonburg, Virginia, having retired at the end of 2012 as a gastroenterologist in Richmond, Virginia.  He graduated from Eastern Mennonite College (1959), and the Medical College of Virginia (1963).  After an internship and four years of service as a General Practitioner in Appalachia (eastern Kentucky), he did a residency in Internal Medicine from 1968 to 1970, followed by a fellowship in Gastroenterology both at the Medical College of Virginia. Following three years in Bluffton, Indiana from 1972 to 1975, he returned to Richmond and was in practice with Virginia Physicians through 2012.  In addition to clinical practice, Joe was also an Associate Clinical Professor of Internal Medicine and member of the Admissions Committee at the Medical College of Virginia. Joe is the current President of Mennonite Healthcare Fellowship and lives with his wife, Constance, in Harrisonburg.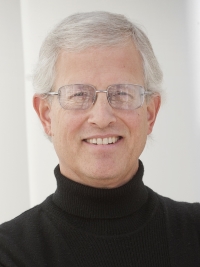 Randall Longenecker MD
Bellefontaine, Ohio
Randall Longenecker is Assistant Dean for Rural and Underserved Programs and Professor of Family Medicine at Ohio University Heritage College of Osteopathic Medicine in Athens, Ohio.  He is also Executive Director of The RTT Collaborative, an emerging network of individuals and programs committed to sustaining health professions education in rural places.  Dr. Longenecker considers himself a "reflective practitioner," academically minded, yet intensely pragmatic! He is a passionate advocate for place-based rural medical education and practice improvement. Whether engaged in doctoring, curricular design, organizational development, parenting (now grand-parenting) or photography he is intrigued with the ideas of complexity science, minimalist structure, peer facilitation, and the "genius of small" as the new economy of scale. Although tempted to be the "sage on the stage" and often placed in that position, he much prefers to be a "guide on the side."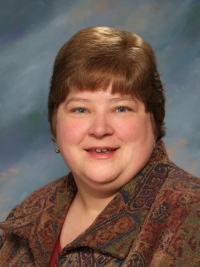 Oralea Pittman DNP, FNP-BC
Bellefontaine, Ohio
Oralea Pittman works as a family nurse practitioner and teaches and precepts family nurse practitioner students.  Her interests include a curiosity about how learning takes place in the preceptor- student relationship.  She is also interested in how health care providers can collaborate among themselves and with patients to achieve the best outcomes.  She enjoys reading, travel, and spending time with family.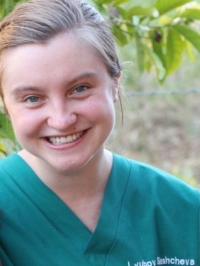 Lyubov Slashcheva, BA, DDS Candidate
Richmond, Virginia
Raised in Virginia's Shenandoah Valley upon emigrating from Kazakhstan, Lyubov Slashcheva graduated from Eastern Mennonite University (EMU) with a BA in Biology. Interning with a dental/medical missions organization for four months in Honduras and Peru, she then settled in Richmond, Virginia to pursue dental education at Virginia Commonwealth University as a National Health Service Corps Scholar. She continues to be involved in tutoring/mentoring, local community service, and domestic/foreign mission efforts and passionately seeks to integrate her faith into the development of her career as an oral healthcare professional.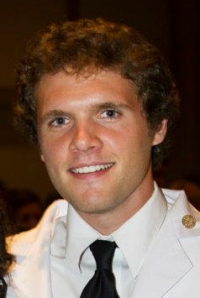 Jonathan Spicher
Hershey, Pennsylvania
Jon Spicher is a native of Lancaster County, Pennsylvania, and still calls that area "home," albeit after widely exploring and naming other "homes."  These include Harrisonburg, Virginia, where he graduated from EMU in 2010, and most recently Hershey, Pennsylvania where he lives with his wife, Jenny, and is a third year medical student at Penn State College of Medicine. Jon enjoys all aspects of medicine, and still makes time for a bike ride once in awhile.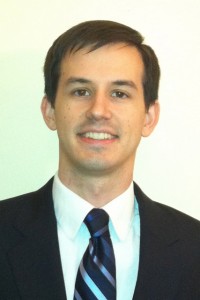 John Stoeckle, MD
Philadelphia, Pennsylvania
John Stoeckle is a first-year family medicine resident at Thomas Jefferson University. He is passionate about health care research, policy and advocacy, especially for the underserved. He is married to Sarah Massanari Stoeckle, and lives in Philadelphia, Pennsylvania, attending Oxford Circle Mennonite Church. He is an avid runner and skier.
Are you ready to register?
Go directly to the online registration!