About the Presenters
MHF Annual Gathering 2016
The following persons are confirmed presenters for Annual Gathering 2016, June 17-19, 2016 at the YMCA of the Rockies, Estes Park, Colorado.  This list includes plenary speakers and actors as well as workshop presenters.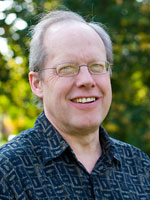 Kenton T. Derstine
Harrisonburg, Virginia
Kenton T. Derstine D.Min.  was born the 11th of 12 children to a farming family in southeastern Pennsylvania. After graduating from EMC and AMBS he served for over ten years as a chaplain and Clinical Pastoral Educator (CPE) in the hospital context. He has now been the Director of Eastern Mennonite Seminary's Clinical Pastoral Education program for 16 years. Kenton has engaged post-graduate studies at the Bowen Center for the Study of the Family in Washington D.C., maintaining a long term interest in the study of "systems thinking" as a resource for the practice of pastoral care and leadership. Kenton has served as president of Mennonite Chaplains Association and is currently a member of the Board of Directors of Mennonite Healthcare Fellowship.  He is married and the father of three adult children and a grandson. He has been a beekeeper since his teen years, is an avid vegetable gardener and prioritizes regular visits to the gym.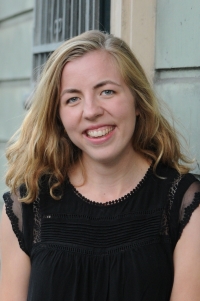 Hilary Garman
Mennonite Voluntary Service worker
Hilary Garman graduated from Seattle Pacific University in 2015 with a Bachelor of Arts in Visual Communication. As a senior, Hilary worked at PATH, a global health nonprofit, as a design intern. Hilary is now serving as a Development and Communications Assistant at Homeless Prenatal Program through Mennonite Voluntary Service (MVS). Outside of work, Hilary enjoys attending yoga classes, exploring San Francisco, coloring in her Harry Potter coloring book, and staying in touch with friends and family. Hilary hopes to pursue a career in information design and design systems thinking.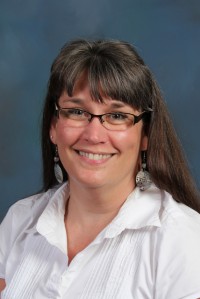 Beth Good
Columbia, Pennsylvania
Beth Good, PhD, APHN-BC, RN, CNS, is from Columbia, Pennsylvania, and is the current President of Mennonite Healthcare Fellowship.  She currently works as Health Coordinator for Mennonite Central Committee (MCC) in the area of Public Health including awareness of HIV/AIDS, Sexual and Gender-based Violence, and community health.  She and her husband, Clair Good, lived and worked in Kenya from 1989 to 2001 doing church planting and community development.  They currently serve as co-pastors of the Vision Columbia congregation where she also established a primary care clinic in the church building to serve uninsured, low income patients. She completed her PhD in 2014 on "Conflict-related Sexual Gender-based Violence in eastern Democratic Republic of Congo."   Beth works for Mennonite Central Committee as the Health Coordinator.  She and Clair have four married daughters and 4 grandchildren.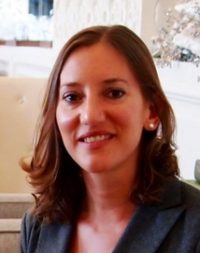 Sonia Graber
Denver, Colorado
Sonia Graber is originally from Central Illinois and received her BSN from Goshen College in 2000.  She continued on to receive a Masters degree from the University of Arizona to become a Family Nurse Practitioner.  She currently works in Denver with Salud Family Health Centers in Family Practice Medicine. She brings an international perspective from working with Doctors Without Borders.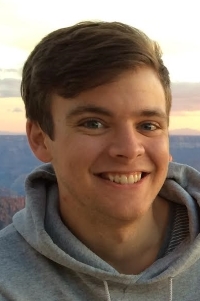 Stephen Graber
Mennonite Voluntary Service worker
Stephen Graber graduated from Goshen College in 2015 with a degree in biochemistry.  He is currently volunteering as a Medical Quality Improvement Program Associate at St. Elizabeth's Health Center in Tucson, Arizona through Mennonite Voluntary Service (MVS).  In his free time, he enjoys reading, running, making music, drinking coffee, and playing board games.  In the coming year, Stephen will attend Indiana University School of Medicine.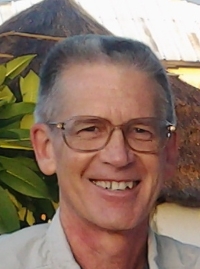 Ernest Kandel
Denver, Colorado
Ernest Kandel, MD, served under Mennonite Central Committee (MCC) at Hopital Albert Schweitzer in Haiti as a laboratory technologist, 1976-1978. He went to medical school and did an OB/Gyn residency at the University of Iowa from 1981-1989.  Most of his career was as a general OB/Gyn physician with Kaiser Permanente in Denver from 1989 to 2011. In addition, he worked a total of five months as an OB/Gyn consultant at Shirati KMT Hospital in Tanzania in 2007, 2009 and 2011.  Ernest has also participated in four mission trips from September 2012 through February 2014, for a total of six months field time with Doctors without Borders (MSF) in South Sudan.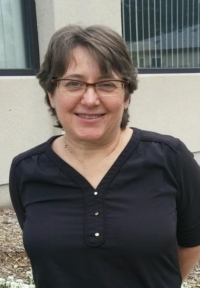 Glenda Kauffman
Denver, Colorado
Glenda Kauffman
Denver, Colorado
Glenda Kauffman attended Hesston College for two years, and then graduated from Goshen College with her BSN in 1985. She worked as a nurse in Children's Hospital in Denver, Colorado for almost 20 years. She currently works as a school nurse at a middle school in the Cherry Creek School District.  Glenda enjoys school nursing because school nurses typically practice independently and are called upon to assess student health, develop and execute plans for care management, act as first responders, and engage in public health functions such as disease surveillance, immunization compliance, and health promotion. She is married and has two young adult sons. 
Kim Mooney
Boulder, Colorado
Kim Mooney is a Certified Thanatologist from Boulder, Colorado.  She has worked with issues of end-of-life and death for 23 years and the chance to honor life and death as part of the same gift has helped her live every day with more gratitude, passion and joy. Kim worked for more than two decades in community and hospice care first as Director of Grief Services, and then as the Director of Community Education. In 2014, she founded Practically Dying to offer educational, consultative, and support services.  To Kim, nature is the language of the Divine so she and her husband, Kevin, spend as much time hiking and being in the mountains as possible!
Rachel Neufeld
Kelowna, British Columbia
Rachel Neufeld, RN, BScN, has been a nurse for fifteen years, working mostly overseas, both in developed and developing countries. She has worked in many fields of nursing such as public health, community nursing, and acute care, but is especially passionate about her specialty, palliative care.  Rachel enjoys incorporating her work with her love to travel. She also delights in being outdoors and enjoys being creative in any capacity, including theater, music, and photography.  She will present a workshop entitled, "Best Practice vs. Reality: Maintaining Holistic Care Abroad and at Home."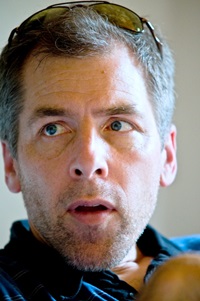 Murray Nickel
Abbotsford, British Columbia
Murray Nickel, MD, is President of International Mennonite Health Association (IMHA) and an emergency physician living in Abbotsford, British Columbia, just outside of Vancouver. He spent six years in Congo in association with Mennonite Brethren Mission and now travels back and forth between Congo and Canada two or three times a year.  He has a special interest in human development and transformation in the context of the poverty.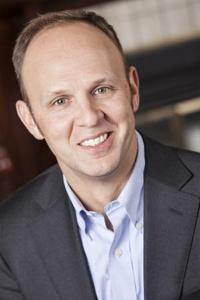 Abraham Nussbaum
Denver, Colorado
Abraham M. Nussbaum, MD, MTS, directs the adult inpatient psychiatry unit at Denver Health, where he trains medical students and residents. He is Assistant Professor, Department of Psychiatry, University of Colorado School of Medicine, and author of the best-selling The Pocket Guide to the DSM-5 Diagnostic Exam, DSM-5 Pocket Guide to Child and Adolescent Mental Health. He studied theology at Duke Divinity School, was a Faculty Scholar in the University of Chicago Program on Medicine and Religion, and recently authored the memoir, The Finest Traditions of My Calling: One Physician's Search for the Renewal of Medicine.  His research interests include the history of psychiatry, medical professionalism, psychiatric diagnosis, and the treatment of people with schizophrenia. He co-organized a conference in 2014 entitled "Walking Together: Christian Communities & Faithful Responses to Mental Illness" at which he presented a paper, "The Mennonite Mental Health Movement: Discipleship, Nonresistance, and the Communal Care of Persons with Mental Illness in Late 20th-Century America." Dr. Nussbaum describes himself as a lifelong Catholic who was raised on More With Less Cookbook. He studied theology with the neo-Anabaptist theologian Stanley Hauerwas. He lives with his wife (a family physician) and three children in Denver, Colorado.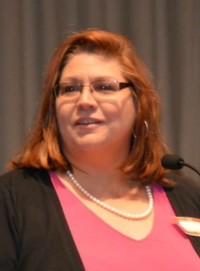 Melissa S. Roth
Colorado Springs, Colorado
Melissa S. Roth is ordained itinerant pastor in Mountain States Mennonite Conference.  She serves on the Board of RAWtools, a Colorado Springs organization started by Mike Martin in 2013, which has a goal to offer pathways to nonviolence through the transformation of guns into garden tools. Melissa has worked with Mennonite churches since 1996 in Pennsylvania, Virginia, St. Louis, Dallas, Colorado, and Sarasota as staff and as pastor. She and her husband live in Colorado Springs, offering hospitality and spiritual companionship to all God brings their way.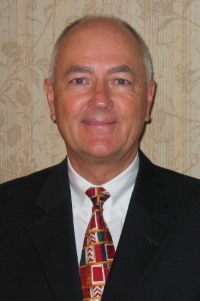 Melvin Stjernholm
Breckinridge, Colorado
Dr. Melvin Stjernholm received his M.D. degree at the University of Colorado School of Medicine and is board certified in Internal Medicine, Endocrinology and Metabolism. He is a Fellow of the American College of Endocrinology and a member of the American Association of Clinical Endocrinologists.  Dr. Stjernholm is Past President and Medical Director of the Boulder County Individual Practice Association. He is also Past President of the Boulder County Medical Society and has served on the Quality and Discharge Planning Committee for Boulder Community Hospital.  He practiced primary care and endocrinology in Boulder County for over 30 years. During this time, he was involved in the care of terminally ill patients, cardiac resuscitation, and helping patients and their families make decisions regarding end-of-life issues.  He was was also involved in planning an 8-week seminar on "Death and Dying" at First Mennonite Church in Denver.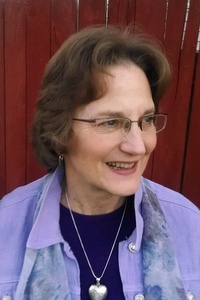 Nancy Trottner
Longmont, Colorado
Nancy Trottner, RN, MA, Longmont, Colorado speaks frequently on the "Spirituality of Illness."  Her passion for this topic began early in her young adult life, during her many years with an unexplained illness. She became a nurse and a nun, a member of a Franciscan community, for about 18 years. Beginning with psychiatric nursing, she became increasingly interested in the spiritual dimensions of illness and its impact on one's life journey. She completed a Masters in Spirituality and training to be a certified spiritual director. Later, she returned to nursing as a hospice nurse.  Most recently, she has focused on her private practice of pschotherapy and spiritual direction, specializing in areas related to meaning, and illness, major transitions, and one's spiritual path.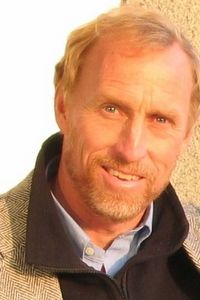 Bud Wilson
Bud Wilson holds an interdisciplinary degree from Harvard University.  He is a social and environmental entrepreneur engaged in systemic change, leadership, consciousness, and the transformation of self and society.  For more than 30 years he has worked to raise awareness regarding the need to achieve ecological balance and harmony with nature.  He has worked with John Denver's Windstar Foundation and attended the Global Forum of Parliamentary and Spiritual Leaders in Rio during the Earth Summit. Bud is the founder of Deep Nature Journeys and is a Qi Gong Instructor and Wilderness Guide.  He's the father of two young adult children and has a brand new grandson.