About the Presenters
MHF Annual Gathering 2016
The following persons are confirmed presenters for Annual Gathering 2016, June 17-19, 2016 at the YMCA of the Rockies, Estes Park, Colorado.  This list includes plenary speakers and actors as well as workshop presenters.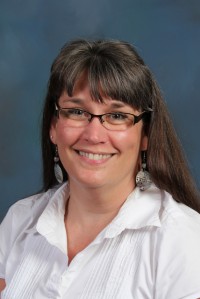 Beth Good
Columbia, Pennsylvania
Beth Good, PhD, APHN-BC, RN, CNS, is from Columbia, Pennsylvania, and is the current President of Mennonite Healthcare Fellowship.  She currently works as Health Coordinator for Mennonite Central Committee (MCC) in the area of Public Health including awareness of HIV/AIDS, Sexual and Gender-based Violence, and community health.  She and her husband, Clair Good, lived and worked in Kenya from 1989 to 2001 doing church planting and community development.  They currently serve as co-pastors of the Vision Columbia congregation where she also established a primary care clinic in the church building to serve uninsured, low income patients. She completed her PhD in 2014 on "Conflict-related Sexual Gender-based Violence in eastern Democratic Republic of Congo."   Beth works for Mennonite Central Committee as the Health Coordinator.  She and Clair have four married daughters and 4 grandchildren.
Kim Mooney
Boulder, Colorado
Kim Mooney is a Certified Thanatologist from Boulder, Colorado.  She has worked with issues of end-of-life and death for 23 years and the chance to honor life and death as part of the same gift has helped her live every day with more gratitude, passion and joy. Kim worked for more than two decades in community and hospice care first as Director of Grief Services, and then as the Director of Community Education. In 2014, she founded Practically Dying to offer educational, consultative, and support services.  To Kim, nature is the language of the Divine so she and her husband, Kevin, spend as much time hiking and being in the mountains as possible!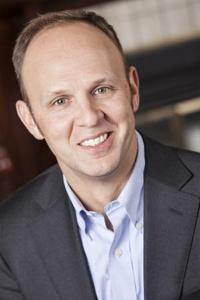 Abraham Nussbaum
Denver, Colorado
Abraham M. Nussbaum, MD, MTS, directs the adult inpatient psychiatry unit at Denver Health, where he trains medical students and residents. He is Assistant Professor, Department of Psychiatry, University of Colorado School of Medicine, and author of the best-selling The Pocket Guide to the DSM-5 Diagnostic Exam, DSM-5 Pocket Guide to Child and Adolescent Mental Health. He studied theology at Duke Divinity School, was a Faculty Scholar in the University of Chicago Program on Medicine and Religion, and recently authored the memoir, The Finest Traditions of My Calling: One Physician's Search for the Renewal of Medicine.  His research interests include the history of psychiatry, medical professionalism, psychiatric diagnosis, and the treatment of people with schizophrenia. He co-organized a conference in 2014 entitled "Walking Together: Christian Communities & Faithful Responses to Mental Illness" at which he presented a paper, "The Mennonite Mental Health Movement: Discipleship, Nonresistance, and the Communal Care of Persons with Mental Illness in Late 20th-Century America."  He lives in Denver, Colorado.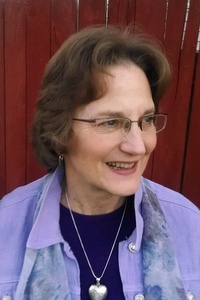 Nancy Trottner
Longmont, Colorado
Nancy Trottner, RN, MA, Longmont, Colorado speaks frequently on the "Spirituality of Illness."  Her passion for this topic began early in her young adult life, during her many years with an unexplained illness. She became a nurse and a nun, a member of a Franciscan community, for about 18 years. Beginning with psychiatric nursing, she became increasingly interested in the spiritual dimensions of illness and its impact on one's life journey. She completed a Masters in Spirituality and training to be a certified spiritual director. Later, she returned to nursing as a hospice nurse.  Most recently, she has focused on her private practice of pschotherapy and spiritual direction, specializing in areas related to meaning, and illness, major transitions, and one's spiritual path.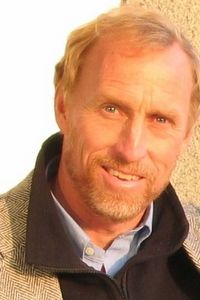 Bud Wilson
Bud Wilson, holds an interdisciplinary degree from Harvard University.  He is a social and environmental entrepreneur engaged in systemic change, leadership, consciousness and the transformation of self and society.  For more than 30 years he has worked to raise awareness regarding the need to achieve ecological balance and harmony with nature.  He has worked with John Denver's Windstar Foundation and attended the Global Forum of Parliamentary and Spiritual Leaders in Rio during the Earth Summit. Bud is the Founder of Deep Nature Journeys and is a Qi Gong Instructor and Wilderness Guide.  He's the father of two young adult children and has a brand new grandson.