Mystery of Incarnation
Christmas Greetings from Mennonite Healthcare Fellowship
Mystery of Incarnation
Paul D. Leichty
Executive Director, Mennonite Healthcare Fellowship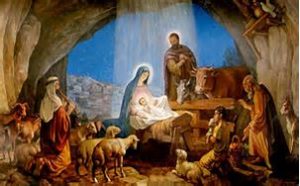 Emmanuel, "God with us," is a mystery like no other. How is it that the Spirit of God inhabits human flesh and blood so thoroughly that we can say that God is with us?
I hear people talking and asking others about how they are celebrating Christmas. It usually means, "What are you doing on Christmas Day or the days surrounding?" The assumption is that each of us will enjoy the day and have a "Merry Christmas."
Two years ago, I found out firsthand how some healthcare professionals spend Christmas. They do what they do on other days–care for those with critical needs, so we can live to see another day. I am grateful there were people committed to go beyond just seeking enjoyment from the day's activities to make sure those of us who needed care received that care.
To understand "Emmanuel" is to take the focus on one baby born on one day and expand that focus to all people and every day. Christmas is about the life of Jesus becoming the Spirit that makes our lives channels of God's healing and hope to those around us. Emmanuel becomes a way of life as we become agents of God's love so that others experience God with us, God with all of us, in a world torn by sickness, disease, violence, and suffering.
Yes, I hope that you can find joy as you reflect with family and friends and in your churches and communities on the mystery of the Incarnation. Yet most of all, whatever you are doing at Christmas, I hope it will be an expression of the self-giving love of God that becomes flesh and bones to extend Emmanuel, "God with us," every day to the world around you!
Thus, whatever you are doing at Christmas, on behalf of the Board, the staff, and volunteers, I wish you many blessings from Mennonite Healthcare Fellowship!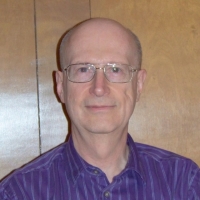 Paul D. Leichty is Executive Director of Mennonite Healthcare Fellowship (MHF).  He is a member of Agape Fellowship of the Mennonite Church in Williamsport, Pennsylvania where he lives with his wife, Twila Charles Leichty.  Find his presentation, Salvation: Therapy, Cure, and Health, given at Annual Gathering 2018 in Bluffton.
The mission of Mennonite Healthcare Fellowship (MHF) is to be an interdisciplinary community of Anabaptist health professionals which seeks to nurture the integration of faith and practice, to provide opportunities for dialogue on health related issues, and to address specific needs through education, advocacy, and service.
If you appreciate and support this mission, please join us. Visit the Membership Page, or select the blue button below.