What's happening at MHF?
You met the Challenge! Thank you! MHF met its $25,000 spring fundraising campaign goal. Read more here! Contribute now to complete the task and enable a balanced budget for the fiscal year ending August 31, 2019. Select the blue button below! 
              Mennonite Health Journal, Vol. 20, No. 3,  July 30, 2019 Similarities and Differences in Healthcare Student Elective Term (SET) Report (PDF) By Leah AmstutzI had the privilege of spending the summer of 2019 in El Salvador participating in a Spanish and...
read more
Information and pictures from Annual Gathering 2019!
I am MHF!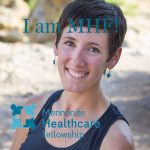 Why are you part of MHF? Submit your photo on the I am MHF page, or through this special Facebook link. 
Use the following hashtags on Facebook or Twitter: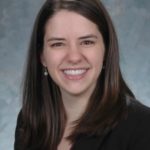 The clinical aspects of this [SET in El Salvador] were a highlight of medical school, without a doubt. But what I appreciated most was the opportunity to improve my Spanish so that I can communicate better with my patients who are Spanish-speakers and to become more culturally sensitive. My understanding of global health…has a greater depth and a firmer foundation thanks to this experience.