What's happening at MHF?
You met the Challenge! Thank you! MHF met its $25,000 spring fundraising campaign goal. Read more here! Contribute now to complete the task and enable a balanced budget for the fiscal year ending August 31, 2019. Select the blue button below! 
  Featured Saturday workshop Annual Gathering 2019Cross-cultural healthcare service is not only overseas. Sometimes it can be among the Plain groups which are a part of our rich Anabaptist heritage in the U.S. and Canada. This...
read more
Information and pictures from Annual Gathering 2019!
I am MHF!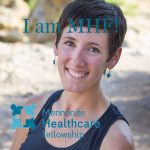 Why are you part of MHF? Submit your photo on the I am MHF page, or through this special Facebook link. 
Use the following hashtags on Facebook or Twitter: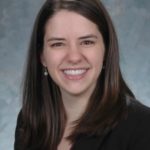 The clinical aspects of this [SET in El Salvador] were a highlight of medical school, without a doubt. But what I appreciated most was the opportunity to improve my Spanish so that I can communicate better with my patients who are Spanish-speakers and to become more culturally sensitive. My understanding of global health…has a greater depth and a firmer foundation thanks to this experience.