Board
Meet our leadership
Board of Directors
The Board of Directors of Mennonite Healthcare Fellowship is responsible for the overall governance of the organization.  Directors may be nominated by any MHF member and are elected by the current Board to staggered three-year terms which follow the MHF fiscal year, running from September 1 – August 31.  Currently, the Board size ranges from 7-10 members.
Clair Hochstetler, MDiv
President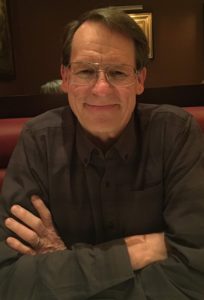 Clair Hochstetler, MDiv, is a chaplain currently living in Cincinnati, Ohio who joined the MHF Board in September 2018. He was elected President of the Board in September 2019. He grew up in northern Indiana and graduated from Eastern Mennonite University and AMBS (now Anabaptist Mennonite Biblical Seminary). He did his Health Care Chaplain Residency at Bronson Methodist Hospital, Kalamazoo, Michigan, and then served in chaplaincy roles in Goshen, Indiana; Canberra, Australia; and most recently in Cincinnati. Prior to that, he served in a number of roles as pastor and program administrator. Clair is a member of Association of Professional Chaplains and enjoys singing, hiking, biking, and unicycling! He has two adult children and three grandchildren and lives with his wife, Carole Anne, in Cincinnati.   
Joann Hunsberger, MD, MS
Vice-President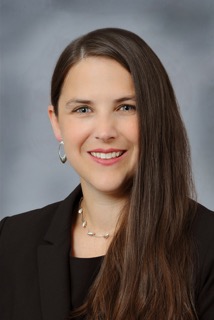 Joann B. Hunsberger is a Pediatric Anesthesiologist from Baltimore, Maryland. She also serves as Assistant Professor at Johns Hopkins University. A graduate of Goshen College, Temple University, and Drexel University where she received her MD degree in 2010, she joined the MHF Board in 2017. She was elected Secretary-Treasurer of the Board in 2018 and Vice-President in 2019. Originally from Bucks County, Pennsylvania, Joann and her husband, Matthew Kanagy, now make their home in Baltimore with their four children. Joann enjoys leading singing at church, planting green things in the city landscape, exploring the city by foot, visiting the Chesapeake coast line, and making frequent visits back to her parents' farm in Pennsylvania.  
Matthew Tieszen, MPAS, MA
Secretary-Treasurer
Matt Tieszen completed his degree at James Madison University in 2019 to become a Physician Assistant   He joined the MHF Board in September 2016 and became Secretary-Treasurer in 2019.  In the fall of 2019, he moves to Richmond, Virginia to work in the emergency department at Chippenham Hospital. Matt graduated from Eastern Mennonite University with a BA in Biology in 2010 and an MA in Biomedicine in 2015. He attends Eastside Church in Harrisonburg, has volunteered as an Advanced EMT with the Harrisonburg Rescue Squad and has been involved with Highland Retreat (a Mennonite youth summer camp and retreat center) where he currently serves on the board of directors. Matt is also a classically trained violinist and enjoys playing in the community orchestra at Eastern Mennonite University.  
Lyubov Slashcheva, DDS, MS, FABSCD
Lyubov Slashcheva joined the MHF Board in 2015 and was re-elected to a second 3-year term in 2018. She served as Vice-President of the Board for 2016-17 and President, 2017-19. Lyubov completed her undergraduate studies at Eastern Mennonite University in 2011, doctoral dental training at Virginia Commonwealth University (VCU) School of Dentistry in Richmond, Virginia in 2016, and a residency program in Dental Public Health and Geriatric & Special Needs Dentistry in 2019. She and her husband, Scott Roser, live in Rochester, Minnesota where Lyubov works as a dentist in a non-profit dental practice. They are active members of Rochester Mennonite Church, are avid cyclists, and enjoy growing and cooking food. 
Wanda Thuma-McDermond, PhD, RN
Wanda Thuma-McDermond is Professor of Nursing at Messiah College, Mechanicsburg, Pennsylvania where she teaches Community Health Nursing; including Social Determinants of Health for social justice & decreased disparities; and Cultural Humilty vs. Cultural Competence, especially in international settings. She has a long association with Macha Mission Hospital, Choma, Zambia where she has led educational experiences with multiple student groups. She lives with her husband, Jay McDermond, in nearby Dillsburg, Pennsylvania and is the mother of two young adult sons who are currently both students at Penn State University. She is affiliated with Engage Community Church, Carlisle, Pennsylvania as well as Grantham Brethren in Christ Church.   
Donna Minter, PhD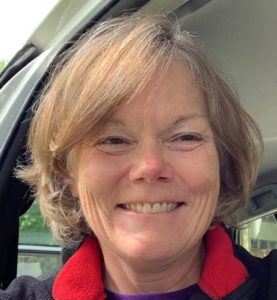 Donna Minter, PhD, Founder and Executive Director of Minnesota Peacebuilding Leadership Institute (i.e. Peacebuilding), is a European American cisgender woman. She is a licensed psychologist who has practiced pediatric neuropsychology for over 25 years in outpatient and inpatient clinics and educational settings. For 19 years she has conducted court-ordered mental health evaluations and provided expert court testimony for the State of Wisconsin. She is a Certified Strategies for Trauma Awareness and Resilience (STAR) Trainer, and she administers, implements, and conducts trainings and racial healing, equity, and justice talking circles in Minnesota, throughout the USA, and internationally.  She is an active member of Faith Mennonite Church in Minneapolis, and  believes in the mission of Mennonite Health Fellowship as we do God's reconciling work locally and globally.    
Andrew Metzler
Andrew Metzler serves on the Board of Mennonite Healthcare Fellowship, and serves as our Bookkeeper/Administrator.  Andrew works as a Practice Administrator for a private cardiology group near Birmingham. His professional background is in physician practice management and health care finance and analytics. After studying Health Care Management at the University of Alabama at Birmingham, he earned his Masters in Health Administration from Johns Hopkins University Bloomberg School of Public Health in Baltimore, Maryland. Andrew grew up in the Birmingham area, attending Faith Chapel Mennonite Church and currently lives with his wife, Cecily, who is a Nurse Practitioner, and attends Cross Creek Baptist Church, in Birmingham. His hobbies include flying as a recreational pilot, traveling, spending time outdoors, and volunteering.