MHF Virtual Conversation: Nazareth Project and Nazareth Hospital Experiences
Thursday, August 24th, 7 pm EST
Join MHF, Nazareth Project, and recent Stephen Roth Grant recipients Teresa Regier to hear stories from Nazareth Village and Nazareth Hospital!
Join us Thursday, August 24th at 7 pm on Zoom for a wonderful time of fellowship, storytelling, and learning together!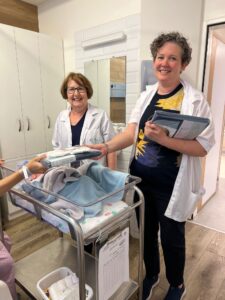 For the last three years MHF has been more involved with Nazareth Project Inc. and Nazareth Hospital, particularly providing support to the Nazareth Hospital Chaplaincy program. Teresa Regier recently spent two months in Nazareth where Teresa served alongside the Nazareth Hospital Chaplains. 
Join us on Thursday, August 24th, at 7 pm to hear stories from Teresa in Nazareth, meet Howard Good from Nazareth Project, and learn how you can get involved in Nazareth Hospital or SERVE Nazareth in the future! Potential support from Stephen Roth Grants at MHF is available.