Membership Form
Support MHF! Keep in contact!
2021 Fall Membership Drive is underway!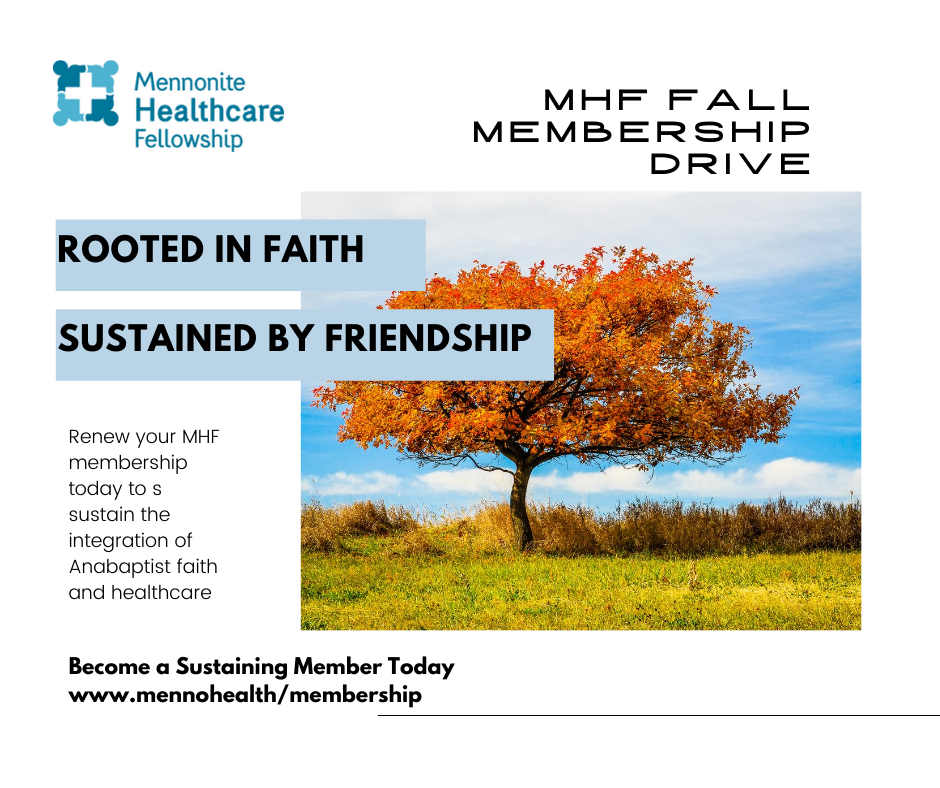 Please consider becoming a Sustaining Member of MHF or contributing an extra gift to sustain, enrich, and renew the meaningful friendship and faith-formation MHF offers to Anabaptist healthcare providers. 
Now you can join the conversation, and sustain it. 
Renew your MHF membership today!
Additional Member Information
The following forms enable you to share additional information with the MHF staff and membership as you wish. Please note there are three forms:
Personal News (including service projects). These may be published for other MHF members.
Thank you for your support of Mennonite Healthcare Fellowship!