Credit card can benefit MHF!
Opportunity from Everence Federal Credit Union
Credit card can benefit MHF!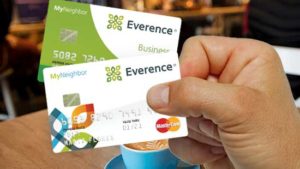 Mennonite Healthcare Fellowship has been accepted as one of over 9,000 potential recipients of a percentage of purchases on the MyNeighbor credit card program of Everence Federal Credit Union. If you already have a MyNeighbor credit card, this sheet will guide you in how to change your "Neighbor" to MHF. If you don't already have an Everence MyNeighbor credit card, you can apply for one on the Everence website. Once your Neighbor is set to Mennonite Healthcare Fellowship, each transaction you make with your MyNeighbor card will result in a small percentage credited to MHF, paid out after the calendar year has ended.
Join the Conversation!
For more information on how you can Join the Conversation with Mennonite Healthcare Fellowship, please visit this page. Or go directly to the Membership Form by selecting the button below.