Mennonite Health Journal, Vol. 17, No. 2 – May 2015
Paul D. Leichty
There is a definite international flavor to this issue of Mennonite Health Journal (MHJ) as we look forward to Mennonite Healthcare Fellowship's Annual Gathering 2015, July 19-21, 2015, in Harrisburg, Pennsylvania. Updates on Annual Gathering 2015 open this issue.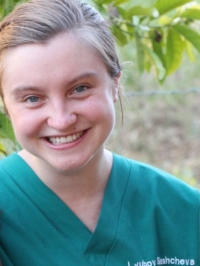 Water: Essential to Life and Health is an appropriate title to the latest of a series of articles in Mennonite Health Journal by Lyubov Slashcheva on global climate change and health.
The Student Elective Term (SET) scholarship program continues to offer exciting opportunities to amplify professional education by participating in an internship in an international mission setting. This issue offers SET reports by Benjamin Ruth, who went to an island off the coast of Honduras, and Brianna Moyer whose SET term was in Macha Mission Hospital in Zambia.
Murray Nickel, President of International Mennonite Health Association (IMHA) offers short profiles of several public healthcare workers in the Democratic Republic of the Congo who will be visiting in North America this summer and offering partnership opportunities in the development work in their country.
In his editorial, Paul Leichty reflects on the professional and spiritual dynamics of Anticipation and Response in our lives.
MHF President, Eric Lehman, concludes with some thoughts on the overall vision and future of Mennonite Healthcare Fellowship.
Published by
Mennonite Healthcare Fellowship
PO Box 918
Goshen, IN 46527-0918
Phone: 1-888-406-3643
Email: info@mennohealth.org
Web: www.mennohealth.org
Credits: Paul D. Leichty, Editor
Eric Lehman, Executive Editor
Photographs not otherwise attributed are supplied either by the author or acquired by Mennonite Health Journal 
Editorial: Coming Together in Christ
Paul D. Leichty
from Mennonite Health Journal, Vol. 16, No. 3 - August 2014