Mennonite Healthcare Fellowship
Blog article
MHF Annual Gathering 2015 is now history!  The events of July 19-21 at the Sheraton Harrisburg Hershey Hotel in Harrisburg, Pennsylvania were informational and inspirational!  Old friendships were renewed and new friendships formed.  Networking took place around a variety of topics thanks to the plenary and workshop presenters and other attendees who reached out to their colleagues.  As Executive Director of Mennonite Healthcare Fellowship, I want to thank the many persons who made it possible.
The Harrisburg 2015 Coordinating Committee chaired by Beth Good and Stan Godshall as well as the Board of Directors, chaired by Eric Lehman.
The presenters and facilitators in plenary sessions, workshops, and roundtable discussions.
Carrie Hartzler Bhandari, administrative assistant, as well as her crew of assistants who managed many details surrounding the event.
Slate Hill Mennonite Church and especially Rachael Zimmerman and her staff from that congregation who provided such a wonderful program for the children.
The hospitality staff from the Sheraton Harrisburg Hershey Hotel who provided courteous and competent service prior to and during the event.
Those who made special financial contributions so that (a) MHF could meet the special costs to bring well-known and international visitors to the Gathering, and (b) so that students and others with limited financial resources could attend.
Everyone who attended Annual Gathering and gave of their time, talents, and energies to make the event special!
Blessings to all and we hope to see you for Annual Gathering 2016, June 17-19, 2016 at the YMCA of the Rockies, Estes Park, Colorado!
Paul Leichty, Executive Director of Mennonite Healthcare Fellowship (MHF)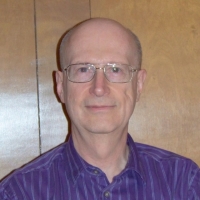 Paul D. Leichty, M.Div. was the first Executive Director of Mennonite Healthcare Fellowship (MHF), serving from Sept. 2011 through May 2020.  Paul has served as a pastor, church musician, computer support person, disabilities advocate, and administrator/organizer of a number of church-related ministries. In addition to responsibilities at MHF, Paul is Executive Director of Congregational Accessibility Network and was formerly Director of User Services at Mennonite.net.  He is a member of Agape Fellowship of the Mennonite Church in Williamsport, Pennsylvania where he lives with his wife, Twila Charles Leichty.