Mennonite Healthcare Fellowship
Focus the Mission
Over the past six months, the Board of Mennonite Healthcare Fellowship (MHF) has been engaged in a "Conversations Initiative" to provide input into an updated strategic plan for the organization.  A plan was subsequently adopted at the Board meeting of May 7, 2016 in Harrisonburg, Virginia.  Through the summer, MHF will be sharing the outline of that plan.  It will be tested first at the Annual Gathering 2016 in Estes Park, Colorado, primarily during the Saturday morning plenary session on June 18.   This article lays out the background and first major point of the plan by looking more carefully at the mission of MHF.
MHF was formed in 2011 upon the merger of two predecessor organizations, Mennonite Medical Association (MMA) and Mennonite Nurses Association (MNA).  Both organizations began in the 1940s around three themes which addressed the needs of doctors and nurses emerging in Mennonite churches.
Mutual Support. During and after World War II, North American Mennonites were increasingly interacting with the larger society, receiving more formal education, and entering health and service professions.  Both doctors and nurses found themselves different from many peers in their congregations and thus sought out and turned to their fellow professionals for mutual support in their faith and professional practice.
Fellowship. Along with that support, a strong theme of fellowship emerged as the two groups started to meet regularly both regionally and nationally.
Missions overseas. At the same time, Mennonite mission boards were recognizing the potential witness of healthcare workers in an emerging overseas mission movement. This was seen as a major path by which Mennonite doctors and nurses could serve and/or support the mission of the church.
As the years passed, the interplay between these themes changed.  By the 1970s and '80s, it was no longer unusual for Mennonite young adults to become nurses or doctors.  Mutual support and fellowship more often happened informally in local communities.  As numbers grew, there was still plenty of interest in a national fellowship, but increasingly, new professionals were inactive or didn't even join MMA and MNA.
In the larger church, the work of "missions" was also changing.  There was less emphasis on North Americans going overseas and more emphasis on mission as what the church was called to wherever Christians were located.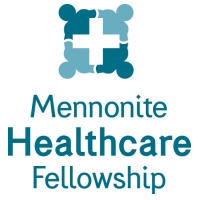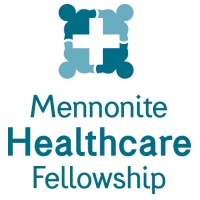 When MHF was being formed (about 2008 to 2011), there was also the recognition of the holistic nature of health and the proliferation of many more roles in the healthcare system.  By forming MHF as a multi-disciplinary Anabaptist faith and healthcare organization, the idea was to attract hundreds and even thousands of healthcare professionals from many age groups and specialties to this new integrated organization.   The mission was stated as follows:  To be an interdisciplinary community of Anabaptist health professionals which seeks to nurture the integration of faith and practice, to provide opportunities for dialogue on health related issues, and to address specific needs through education, advocacy, and service.
As the Board has sought to put that mission into practice in the first five years of MHF's existence, it has often seemed overwhelming to carry on the legacy programs focused around mutual support, fellowship, and overseas missions while developing new programs and projects that will attract new members under a broad mandate envisioned in the mission statement.
Thus, with your help through the Conversations Initiative and other informal means, four themes have been identified for a more focused approach to future planning:
Mutual support. While mutual support still appears at the top of the list, the emphasis is shifting.  With easy telephone and Internet communication, mutual support no longer depends on large national fellowship gatherings.  There does seem to be some interest in smaller regional gatherings.  These might be held in different areas of the country on an evening or a weekend and would be focused around a particular topic.
Education. In the professional world, there is much emphasis on continuing education. MHF has the potential to be a forum for offering continuing education in both onsite and online formats in a way that emphasizes the connections between healthcare practice and Anabaptist Mennonite values.
Mentoring. Students and younger professionals seem to value the connections with more seasoned professionals who can offer specific opportunities for counsel, shadowing, and internships. Telephone and email communications make possible a variety of opportunities for valuable cross-generational relationships.
Mobilization for service. While "overseas missions" has changed, there is still considerable interest in Christian service with a global view. This is evidenced among students and young professionals who are taking advantage of grants offered by MHF.  Early retirees, many of whom were a part of MMA and MNA in the past,  are also interested in offering their services in short-term assignments in under-served settings.  MHF can be a resource for connections, grant funding, and possibly in other ways as well.
These themes themselves form an integrated whole to move the church forward in the mission of health for our world.  By supporting each other using the resources of our age of technology, we can help each other grow in our knowledge of healthcare practice seasoned by Anabaptist Christian values.  This can happen through collegial interaction, educational events, and mentoring relationships.  The end goal is the integration of our Christian faith and our professional life which mobilizes all of us for compassionate Christian service to our local communities and the entire global community.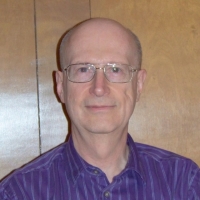 Paul D. Leichty, M.Div. was the first Executive Director of Mennonite Healthcare Fellowship (MHF), serving from Sept. 2011 through May 2020.  Paul has served as a pastor, church musician, computer support person, disabilities advocate, and administrator/organizer of a number of church-related ministries. In addition to responsibilities at MHF, Paul is Executive Director of Congregational Accessibility Network and was formerly Director of User Services at Mennonite.net.  He is a member of Agape Fellowship of the Mennonite Church in Williamsport, Pennsylvania where he lives with his wife, Twila Charles Leichty.