Mennonite Healthcare Fellowship
New Board Members Appointed
New Board Members Appointed
Mennonite Healthcare Fellowship announces the appointment of two new members to join its Board of Directors. This brings the total number of Board members to nine for the program year from September 1, 2018 through August 31, 2019.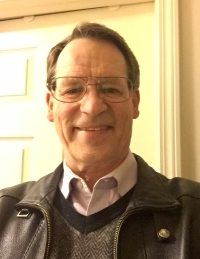 Clair Hochstetler, MDiv, a chaplain currently living in Cincinnati, Ohio, was appointed to fill out the remaining year of a three-year term.
Clair grew up in northern Indiana and graduated from Eastern Mennonite University and AMBS (now Anabaptist Mennonite Biblical Seminary). He did his Health Care Chaplain Residency at Bronson Methodist Hospital, Kalamazoo, Michigan, and then served in chaplaincy roles in Goshen, Indiana; Canberra, Australia; and most recently in Cincinnati. Prior to that, he served in a number of roles as pastor and program administrator. Clair is a member of Association of Professional Chaplains and enjoys singing, hiking, biking, and unicycling! He has two adult children and three grandchildren and lives with his wife, Carole Anne, in Cincinnati.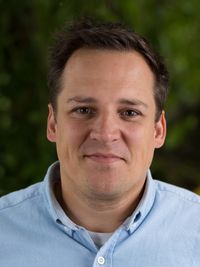 Kristopher Schmidt, Ph.D, was elected to a three year term.
Kristopher is currently Assistant Professor of Biology at Eastern Mennonite University in Harrisonburg, Virginia. Prior to that he served for five years on the biology faculty at Goshen College in Goshen, Indiana. In both positions, he has been instrumental in working with pre-med and other pre-health sciences students.
Kris earned his PhD in Molecular Biology & Biochemistry from Simon Fraser University after doing his Masters of Science degree in Neuropathology/Neuroimmunology at the University of British Columbia. He currently lives in Rockingham, Virginia with his wife, Kathryn Koslowsky Schmidt and their two children. He loves language study (proficient in French and Spanish) and does gardening and chicken raising. He is active at Community Mennonite Church in Harrisonburg.
In other Board news, the new MHF Board selected the following officers for the 2018-19 program year:
| | |
| --- | --- |
| | President: Lyubov Slashcheva |
| | Vice-President: Indigo Miller |
| | Secretary-Treasurer: Joann Hunsberger |