International Tour Opportunity
Nazareth Project "Healing and Hope" Tour
Cornell professor to host Nazareth Project (NPI) "Healing and Hope" tour to Israel/Palestine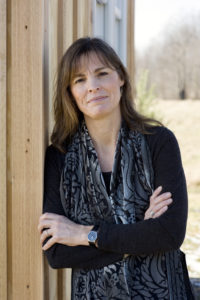 Join Kim Haines-Eitzen in the NPI-sponsored tour of Israel/Palestine during March 13-22, 2020. Kim is Professor of Early Christianity and Early Judaism in the Department of Near Eastern Studies and Director of the Religious Studies Program at Cornell University.
Her research has focused on the early scribes who copied the books of the New Testament, on women in the early Church, and on the development of Christian monasticism in landscapes of the Middle East.
Kim grew up in Nazareth during the years her father served as chaplain of Nazareth Hospital. She recalls tramping around archaeological sites with her father, thoroughly bored but fully aware of a deep history in the region.
The tour will visit many sites in the Galilee region, Jerusalem and the West Bank. Medical-related stops include Nazareth Hospital, Nazareth School of Nursing and a mobile clinic site on the West Bank. Full details on the NPI website.
Kim describes her hopes for the trip: "I hope that we will together experience the meaningful and vibrant history and present realities in Israel/Palestine — the rich diversity of its peoples, the important work of healing ministries, and the natural beauty of the landscape. It is a land of many stories and we will share these stories together in settings that will, I hope, bring to life the biblical narratives and evoke in all of us a sense of appreciation for the past and present."
Welby Leaman, NPI Board chair, recently highlighted the unique strength of the 2020 NPI tour:
"Several decades ago Bob & Nancy Martin impressed on me the importance of both 'Ancient Stones' and 'Living Stones' as we visit Israel/Palestine. So many tour groups come to see the ancient stones and never even notice all the living stones — the Christian communities that exist today in communities like Nazareth.
"With Kim as our tour host, we have ancient stones coverage at an Ivy League level. But, thanks to her personal experience with Nazareth and familiarity of the healing ministries of Nazareth Hospital, School of Nursing and Nazareth Village — and the real-life stories of Ibrahim Emtanis — we also have first-rate living stones coverage."
Detailed information is on the Nazareth Project website.