Schowalter Foundation Supports Guatemala Learning Tour
Subsidies available for North American and International Particiapants
Global Anabaptist Health Network and MHF are delighted to announce that the Schowalter Family Foundation has generously supported our upcoming GUATEMALA LEARNING TOUR (November 5-12, 2023)
This means that subsidies are available for the in-country part of the tour for all participants. 
The subsidy for participants for North America is $700 – making the cost of the tour for those wanting to participate from North America just $600 – less than $100 a day!
The new deposit amount is $200 – due at registration.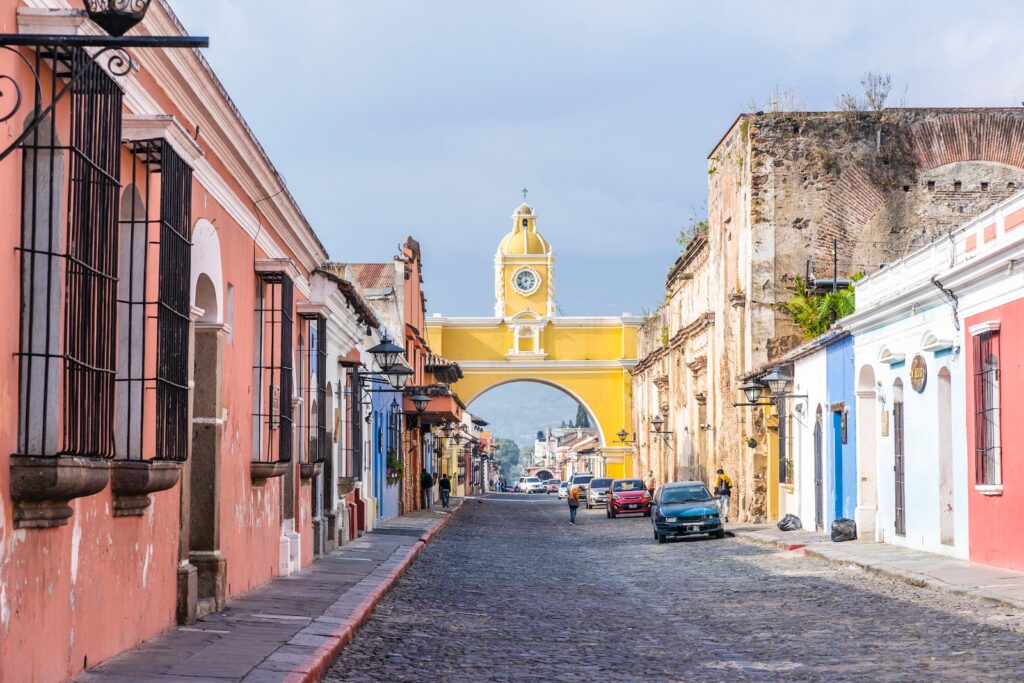 Please join Mennonite Healthcare Fellowship and the Global Anabaptist Health Network on a Learning Tour to beautiful Guatemala. Meet fellow healthcare providers and Guatemalan Christians living our their faith through service addressing poverty, malnutrition, education, and other needs within Guatemala. Participants will visit Guatemala City, Antigua Guatemala, and Lake Atitlan. There will be plenty of sightseeing visits included. 
Included in cost*: 
– Accomodation
– All in-country transportation
– Meals
– Touristic visits
*
Please note: all in-country logistics have been organized by Anabaptist seminary Semilla's CASAS programme. This programme helps to provide low-cost and free theological and seminary-level education for ministers in Guatemala, Nicaragua, El Salvador, and Honduras. By joining this trip, you are also helping to support these efforts.
Not Included: Airfare (contact cate@mennohealth.com if you need help finding appropriate airfare, there are many flights into and out of Guatemala City daily). Averages between $500-600 from most North American cities.
WHEN:
November 5-12, 2023
WHO:

 

All interested persons. You do not need to be a healthcare provider to join the trip, but we especially welcome providers and their families. All interested in faith and health are welcome.

 

Please note: this trip can

 

accommodate

 light mobility needs, but unfortunately will not be able to

 

accommodate

significant mobility needs.
SCHEDULE: 
Day 1 – Arrival in beautiful Guatemala City, Guatemala! Possible tourist activities depending on arrival times.
Day 2 –
Orientation; Spend the day meeting local Mennonite pastors and healthcare providers and participating in a workshop on Resilience on Semilla's campus. Before dinner we will drive to sightsee and visit Miraflores, returning to Semilla's campus for a delicious dinner.
Day 3 –
Sightseeing in Guatemala City: see the Palacio Nacional, Casa de la Memoria, Cathedral, and Market. Learn about Guatemala's history. In the afternoon have lunch in the community and visit local health clinics,  have dinner with local Guatemalan Mennonite families and participate in evening Worship at a local church (Iglesia Roca de Salvacion).
Day 4 –
Travel to the stunning region of Santiago Atitlan! See some of Guatemala's active volcanos along the way and travel along the lake to reach ANADESA – an important Anabaptist-related ministry for children and families. Enjoy sightseeing in this region! Homestays with local families through ANADESA and Semilla.
Day 5 –
After breakfast at ANADESA, travel to visit the community near Volcan de Fuego. Enjoy lunch then continue traveling to another local community, Los Lotes. Learn about holistic health practices in Guatemala. Spend time in prayer and fellowship with the community before returning to Semilla's campus in Guatemala City.
Day 6 –
Today you will explore beautiful Antigua Guatemala – only 45 minutes from Semilla! Enjoy a full day of sightseeing in this very walkable town and enjoy lunch at a local restaurant. Visit some of Antigua's many beautiful convents and monasteries, or wander through the market – there is much to see and do!
Day 7 – Travel to Santa Rosa. There you will learn about community projects – while also seeing San José Pinula and visiting clinics there. Have dinner in San José Pinula.
Day 8 –
Visit a local Mennonite congregation and share lunch and a time of Fellowship with the members of the congregation. Return to Semilla for dinner and packing!
Day 8/9 –
Say goodbye to Guatemala or continue your travels on your own.