Mennonite Health Journal
Articles on the intersection of faith and health
Mennonite Health Journal, Vol. 17, No. 1 – February 2015
Paul D. Leichty
This issue of Mennonite Health Journal focuses on the Mennonite Healthcare Fellowship (MHF) Annual Gathering 2015, July 19-21, 2015, at the Sheraton Harrisburg Hershey Hotel in Harrisburg, Pennsylvania. We hope to see many of you at that event!   PDF version:  Mennonite Health Journal 2015-02
MHF President, Eric Lehman, begins by sharing the "Excitement about a Summer Meeting" even in middle of winter! He highlights the major events of Annual Gathering, a perspective that is then amplified by the Press Release and Schedule of Events that follow.
Special Notice! This year's Annual Gathering is an international event, held before the big Pennsylvania 2015 Assembly of Mennonite World Conference (MWC). During the same pre-MWC-Assembly time period as the MHF Annual Gathering, MWC is also sponsoring an event on the topic of healthcare called the "Global Health Care Leaders Summit." The Summit, planned by Mennonite Health Services (MHS) is for an invited audience of administrators and board members, but it has sometimes been confused with MHF's Annual Gathering which is open to anyone. A special clarification statement from the MHF Office has been included so that healthcare workers know the difference between the two events and can make an informed decision to register for the event each one wishes to attend! Please read the statement!   Online.  PDF
Following that statement are further descriptions of the Worship at Annual Gathering 2015, the Plenary Presentations, and the Workshops. Since the MHF Annual Gathering is a family-friendly event, an article about "Children and Youth at Annual Gathering" is included along with the introduction of the leaders of the program.  [These articles have been removed.  See Annual Gathering 2015 Report instead.]
"Climate Change and Global Health" is one important topic being considered at the Annual Gathering. Lyubov Slashcheva writes another in a series of articles introducing that discussion in light of the Annual Gathering theme.
Finally, editor and MHF Executive Director, Paul Leichty, reflects on the nature of "Healthy Communities Worldwide." We hope to see you in Harrisburg in July!
Published by
Mennonite Healthcare Fellowship
PO Box 918
Goshen, IN 46527-0918
Phone: 1-888-406-3643
Email: info@mennohealth.org
Web: www.mennohealth.org
Credits:
Paul D. Leichty, Editor
Eric Lehman, Executive EditorPhotographs not otherwise attributed were supplied either by the author or acquired by Mennonite Health Journal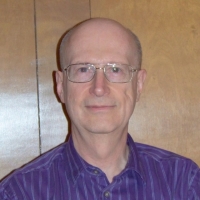 Paul D. Leichty, M.Div. was the first Executive Director of Mennonite Healthcare Fellowship (MHF), serving from Sept. 2011 through May 2020.  Paul has served as a pastor, church musician, computer support person, disabilities advocate, and administrator/organizer of a number of church-related ministries. In addition to responsibilities at MHF, Paul is Executive Director of Congregational Accessibility Network and was formerly Director of User Services at Mennonite.net.  He is a member of Agape Fellowship of the Mennonite Church in Williamsport, Pennsylvania where he lives with his wife, Twila Charles Leichty.