Mennonite Healthcare Fellowship
Blog article
As announced in the November 2015 edition of Mennonite Health Journal, members of the Board of Directors of Mennonite Healthcare Fellowship (MHF) are beginning a six-month process called the Conversations Initiative.  Board members are inviting Anabaptist healthcare professionals, both members and non-members, to a "conversation" in their home, office, or church.  To understand the purpose of these conversations, the Board invites a review of the Mission Statement of MHF, here bolded for emphasis.
The mission of Mennonite Healthcare Fellowship (MHF) is to be an interdisciplinary community of Anabaptist health professionals which seeks to nurture the integration of faith and practice, to provide opportunities for dialogue on health related issues, and to address specific needs through education, advocacy, and service.
The Conversations Initiative is an attempt to advance this mission by means of these goals:
To build relationships with a more diverse group of Anabaptist healthcare professionals.  In addition to the doctors and nurses who came together to form MHF, the Board wants to see persons from many more healthcare professions become involved with MHF.  See a beginning list of professions.
To discover the interests and needs of Anabaptist healthcare workers as they live out their Christian calling in the 21st century through a healthcare profession.
To create and shape the programs and resources of MHF as an organization to meet the true felt needs of Anabaptist healthcare professionals starting in North America and extending around the world.
These conversations are intended to be in comfortable settings so that MHF leaders can listen to you who are out there working in the real world with all of its pain and suffering, joys and challenges, frustrations and satisfactions.
Conversations involve Hosts and Guests.  MHF Board Members will be the initial Hosts.  However, the Board can only reach so many persons and thus invites additional persons who have a keen interest in the future of MHF to join them as Hosts.  Interested persons are encouraged to contact the MHF Office for more information and resources to guide you.
Guests will be invited as small groups by the hosts.  This may involve a meal or snack at the Host's discretion.
Guests will be asked to reflect and share as much as they feel comfortable about:
The satisfactions and challenges of their current work.
The faith journey that led to their chosen career.
Their identity as Anabaptist Christians and healthcare professionals.
How they process the opportunities and challenges of their work, especially as related to their Christian faith.
While face-to-face conversations are the ideal, the Board realizes that there may be persons who would like to share their experiences who are not necessarily geographically close to a prospective Host.  Here are some additional ways in which you might share in the Conversations Initiative.
Contact the MHF Office to indicate interest in being a Conversation Host or Guest.  If enough persons from a particular area are interested in being Guests, the Board will recruit a Host to facilitate the conversation.
With today's technology, audio and video conference calls are fairly easy to set up via the Internet.  Indicate your interest in this by filling out this form.  The MHF Office will contact you to arrange for a date and time.
Write a short article about some aspect of your own journey to integrate your Christian faith with your healthcare profession.  Unless you indicate otherwise, MHF will feel free to publish your comments in our communications.  Submit your article to the MHF Office with your name, profession, city, and email address clearly indicated.
Thanks for your support of MHF!  If you still have dues payments or other financial contributions you would like to share, please visit the Membership Page.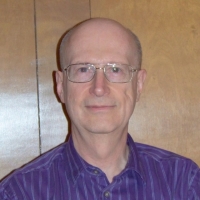 Paul D. Leichty, M.Div. was the first Executive Director of Mennonite Healthcare Fellowship (MHF), serving from Sept. 2011 through May 2020.  Paul has served as a pastor, church musician, computer support person, disabilities advocate, and administrator/organizer of a number of church-related ministries. In addition to responsibilities at MHF, Paul is Executive Director of Congregational Accessibility Network and was formerly Director of User Services at Mennonite.net.  He is a member of Agape Fellowship of the Mennonite Church in Williamsport, Pennsylvania where he lives with his wife, Twila Charles Leichty.