MennoHealth Cast
Podasts from Mennonite Healthcare Fellowship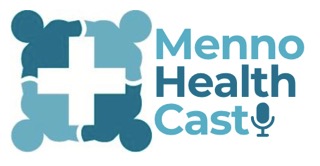 Mennos in Medicine
Episode 4: Linda Witmer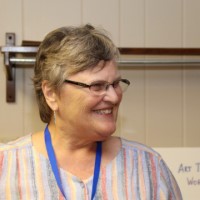 Episode 4 of MennoHealth Cast features Linda Witmer who spent 23 years serving the K'ekchi', the indigenous people of Guatemala, as a representative of both Mennonite Central Committee and Eastern Mennonite Missions (EMM). With the K'ekchi', she focused on church programs and public health projects that were in large part initiated by the community. At Goshen College she taught Community Health, Transcultural Nursing, and Health Care for the Poor, as well as served as adjunct professor located in Guatemala where she offered an annual 3-week course on "Doing Theology in Latin America." She returned to the US, where she completed her Master of Divinity at Lancaster Theological Seminary and now is the Director of the RN to BS nursing program at Eastern Mennonite University's extension site in Lancaster, Pennsylvania where she engages the students in understanding different cultural perspectives. 
Go to podcast site.
Listen to MennoHealth Cast
MennoHealth Cast seeks to highlight the personal stories of nurses, doctors, health researchers, dentists, chaplains, social workers, advanced practitioners, and others involved in various fields related to the care of human beings. MennoHealth Cast is hosted by Joann Hunsberger, a pediatric anesthesiologist specializing in intraoperative anesthesia and post-operative pain management in children.
Contributions are welcomed to continue to offer this podcast series free of charge. Use the buttons at the bottom of the page.
Episode 20: The Five Life Standards for Healthcare Providers Dr. Malinda Berry and Dr. Donna Minter chat with Joann about the Five Life Standards and their work on Mennonite Healthcare Fellowship's Nurture Council as they prepare to bring this...
read more
Support Mennonite Healthcare Fellowship
If you appreciate MennoHealth Cast and other services of Mennonite Healthcare Fellowship (MHF), consider making a contribution or becoming a member!