SET Participants
2018-19 Academic Year
Mennonite Healthcare Fellowship (MHF) encourages persons studying for healthcare professions to learn and serve in cross-cultural mission/service settings in developing countries.  To further this goal, MHF provides educational grants toward travel and living expenses for a Student Elective Term (SET).
MHF is pleased to award Student Elective Term grants to the following students for the 2018-19 academic year.
Rebekah Maldonado-Nofziger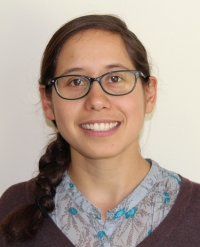 Rebekah Maldonado-Nofziger, BSN, RN is a student at University of Washington working toward a Doctor of Nursing Practice in Population Health/Community Health. She is a 2012 nursing graduate of Eastern Mennonite University. Following work in Seattle, Washington, she has been doing a clinical practicum in Gondar, Ethiopia as a fellow in the SCOPE program. Her project has involved building partnerships with priests and the Health Development Army as health educators to meet new pregnant women in their homes and talk about the importance of antenatal care and having their delivery at the health center with a skilled attendant. This will assist in ultimately reducing the maternal and neonatal mortality rates in Ethiopia. Receiving a SET grant assists Rebekah in remaining in Ethiopia to complete her doctoral practicum requirements and capstone project. Upon graduation, she intends to pursue a career in international public health.