Webinars
Online events for inspiration, education, and discussion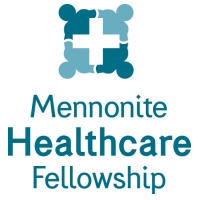 Mennonite Healthcare Fellowship presents webinars based on presentations made by speakers at MHF sponsored events.
Upcoming webinars are live-streamed free for up to 100 participants. Join from PC (Windows), Mac, Linux, iOS (iPhone, iPad) or Android. Fill out the registration form to receive your link to attend.
Past webinars are available on the Webinar blog/archive page.
Contributions are welcomed to continue to offer this webinar series free of charge. Use the button at the top of the right column.
Virtual Panel Discussion: Service in Shirati, Tanzania
Tuesday, August 28, 2018; 8:00 p.m. EDT
Program
Shirati KMT Hospital is a community ministry of the Mennonite Church in Tanzania. It has been the site of learning and service for generations of students and practicing professionals for many years, including Mennonite Healthcare Fellowship Student Elective Term participants. This virtual panel discussion features three panelists who have served at Shirati Hospital within the past five years. They will share about their experience in healthcare training, learnings from the specific service term in which they were involved, and how they reflect on this experience in their current work. Register here to join live on this online webinar.
Presenters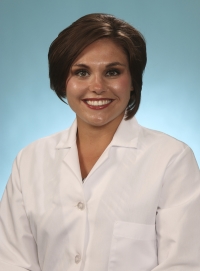 Jenna Nofziger, MD, received her MD degree with the Class of 2018 from University of Toledo College of Medicine and Life Sciences in Toledo, Ohio. Jenna is a 2014 graduate of Goshen College. She has started her medical career as an emergency medicine resident with Washington University at Barnes-Jewish Hospital in St. Louis, Missouri. She participated in the MHF SET Program in March, volunteering at Shirati KMT Hospital in Shirati, Tanzania. She hopes to continue serving in the St. Louis community and in the global community throughout her time in residency.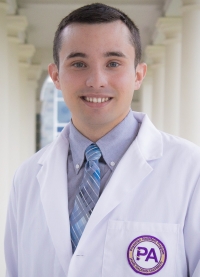 Blake Rogers is a current third-year physician assistant student at James Madison University and a 2014 graduate of Eastern Mennonite University. He is passionate about health care and the environment. Blake enjoys sharing his enthusiasm for both with his community, and it is common to find him instructing EMT classes or educating students about the importance of their local water quality. Further, he chairs the social media committee for the Virginia Academy of Physician Assistants. He completed a 4-week clinical rotation at Shirati Hospital in June 2018.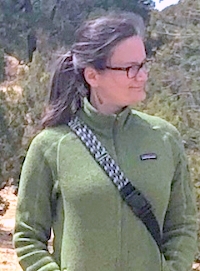 Winona Houser, MD, is a family doctor, practicing primary care at the Cherokee Indian Hospital Authority in Cherokee, North Carolina. She was a student at Penn State University College of Medicine when she did a Student Elective Term at Shirati KMT Hospital during February and into March of 2014. She completed medical school at Penn State College of Medicine (2014) and family medicine residency at Mountain Area Health Education Center in Asheville, North Carolina (2017). 
Background Information
The Affordable Care Act under the Trump Administration
The Affordable Care Act under the Trump Administration
Timothy Stoltzfus Jost, JD
Professor Emeritus, Washington and Lee University
Thursday, February 15, 2018 7-8 pm EST
Eastern Mennonite University
The Affordable Care Act resulted in a significant expansion of health care coverage to working-age Americans. What has happened-and is likely to happen-to this expansion, and to the people whom it helped, under the Trump Administration?
Tim Jost provides a description of recent suggested and enacted changes in healthcare legislation in the past year. Two persons responded from their perspectives as healthcare providers:
Cathy Rittenhouse, Associate Professor of Nursing at Eastern Mennonite University
David Moyer-Diener, emergency room physician in Harrisonburg
View the webinar (YouTube Video) 
Download these additional resources:
About the presenter:
Timothy Stoltzfus Jost, J.D., is an Emeritus Professor at the Washington and Lee University School of Law. Jost is a member of the Institute of Medicine and a consumer liaison representative to the National Association of Insurance Commissioners. He is coauthor of a casebook, Health Law, used widely throughout the United States in teaching health law, and of a treatise and hornbook by the same name. He is also the author of Health Care at Risk: A Critique of the Consumer-Driven Movement; Health Care Coverage Determinations: An International Comparative Study; Disentitlement? The Threats Facing our Public Health Care Programs and a Rights-Based Response, and Readings in Comparative Health Law and Bioethics.
Jost is a contributing editor at Health Affairs and has been a frequent contributor to Health Affairs Blog. He has also written numerous articles and book chapters on health care regulation and comparative health law, including monographs on legal issues in health care reform for Georgetown's O'Neill Center, the Fresh Thinking Project, the National Academy of Social Insurance and National Academy of Public Administration, and the New America Foundation and Urban Institute.
This Regional Meeting in Harrisonburg was co-sponsored by the EMU Pre-Professional Health Society, EMU Students of Nursing, and Mennonite Healthcare Fellowship. Satellite locations were in the following additional locations: