Children's Program
Annual Gathering 2019 at Laurelville
Children's Program
Annual Gathering 2019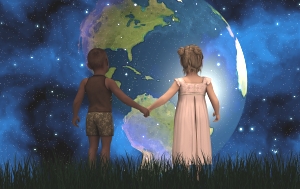 Annual Gathering is a family-friendly event!  In continuing an ongoing tradition for Annual Gatherings, a Children's Program is provided with care and activities for ages 0-12 during all plenary and workshop sessions. As much as possible, programming is tailored to the children registered, so it is very helpful if families register early! If you want to bring children older than 12, please contact the MHF Office to inquire about alternatives.
Upon registration of children, parents will be sent additional information about the Children's Program. Parents are asked to please be sure to indicate allergies, disabilities, or any other accommodations needed for your children as you correspond with coordinators and the MHF Office. We want to provide a welcoming atmosphere for all!
MHF is still seeking a coordinator for the Children's Program. If you have nominations or an idea, please contact the MHF Office.