Annual Gathering 2019
Join us at Laurelville in June
About Laurelville
Laurelville Mennonite Church Center is located about 45 miles southeast of Pittsburgh in the foothills of Pennsylvania's Laurel Highlands, a convenient 15-minute drive off the Pennsylvania Turnpike. The postal address is as follows: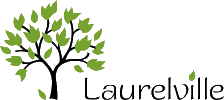 Laurelville Mennonite Church Center
941 Laurelville Lane
Mount Pleasant, PA 15666
Phone: 724-423-2056
Fax: 724-423-2096
Guest Services phone: 724-331-5468
Travel
Driving directions can be found on the Directions page of Laurelville's website. MHF encourages ride sharing. If you are interested in participating as either a driver or rider, please fill out this form. 
Information on air travel and ride sharing from Pittsburgh International airport can be found by clicking on the "More travel information" section below.
More travel information
If you are flying in for Annual Gathering 2019, it is usually easiest to use Pittsburgh International Airport (PIT). Since this airport is west of Pittsburgh, the drive to Laurelville is over 60 miles or 1 1/2 to 2 hours depending on traffic. MHF is facilitating ride sharing for persons flying into Pittsburgh. Fill out this form or contact the MHF Office. An alternative is to use the Arnold Palmer Regional Airport, 148 Aviation Ln # 103, Latrobe, PA 15650. This airport is about 12 miles north of Laurelville, a 20-30 minute drive.
Lodging
Lodging is provided in three Laurelville facilities: Motel, Guesthouse, and Solarhouse. Prices quoted are double occupancy per night, include linens, and include applicable taxes.  Extra persons beyond 2 are $10/person/night, ages 12 and up; children ages 11 and under are free. For more details, click on the section below. 
Anyone who is on grounds of Laurelville that is not staying overnight will pay a day fee of $5 per person per day plus any meals.  The day fee covers MHF's usage of Laurelville meeting facilities at no extra charge to MHF. 
Lodging details
Comfortable lodging accommodations at Laurelville are provided for two nights, Friday, June 21, and Saturday, June 22. Prices quoted in the chart below are double occupancy and include linen services. Applicable sales and hotel taxes are included in the price.
Extra persons in the room beyond 2 are $10/person/night, ages 12 and up; children ages 11 and under are free. Visit for Laurelville Accommodations page for pictures and room arrangements for these facilities. Floor plans are also available by clicking on links for each facility in the chart below.
Lodging  Facilities

Per night

2 nights

Extras per night

Age 0-11

Rooms

 

Motel

 $  95.00

 $ 190.00

 $ 10.00

 Free

10

 

Guesthouse

 $ 110.00

 $ 220.00

 $ 10.00

 Free

20

 

Solarhouse

 $ 110.00

 $ 220.00

 $ 10.00

 Free

32
Persons interested in finding roommates to decrease the cost per individual in a room are encouraged to make your own arrangements and designate one person to register for a room. Indicate on the registration form if you are staying in a room with another registrant. If you need help finding persons with whom to room, please contact the MHF Office. 
Campsites. If you would like to utilize the campsites for lodging, please make arrangements with Laurelville Mennonite Church Center directly (724-423-2056).
Meals
A full meal plan is available for 6 meals, Friday evening to Sunday noon for $65.00 for adults and children ages 12 and older. Children aged 3-11 eat for half price. Children 2 and under eat free.
Meal lines will include at least one vegetarian option in the main menu line. For other special diets, Laurelville will provide a custom plate for $1 extra per meal. Please check the Special diet option and the MHF Office will send you a form from Laurelville. You can also download the Medical Diet Request Form ahead of time, but please turn it in to the MHF Office.
Individual meals (a la carte)
If you do not need the full meal plan, individual meals may be ordered on the registration form. The following prices apply. The "Special" rates include a $1.00/meal fee for a custom plate. Fill out the Medical Diet Request Form ahead of time for the MHF Office to forward to Laurelville.
Meals at Laurelville
Adult
Children
Adult Spec
Child Spec
 Friday evening
$13.50
 $ 6.75
$14.50
$7.75
 Saturday breakfast
$8.50
 $ 4.25
$9.50
$5.25
 Saturday noon
$11.50
 $ 5.75
$12.50
$6.75
 Saturday evening
$13.50
 $ 6.75
$14.50
$7.75
 Sunday breakfast
$8.50
 $ 4.25
$9.50
$5.25
 Sunday noon
$11.50
 $ 5.75
$12.50
$6.75
Total (if ordered individually)
$67.00
$33.50
$73.00
$39.50
 Full package rate
 $65.00
 $ 32.50
 $71.00
 $38.50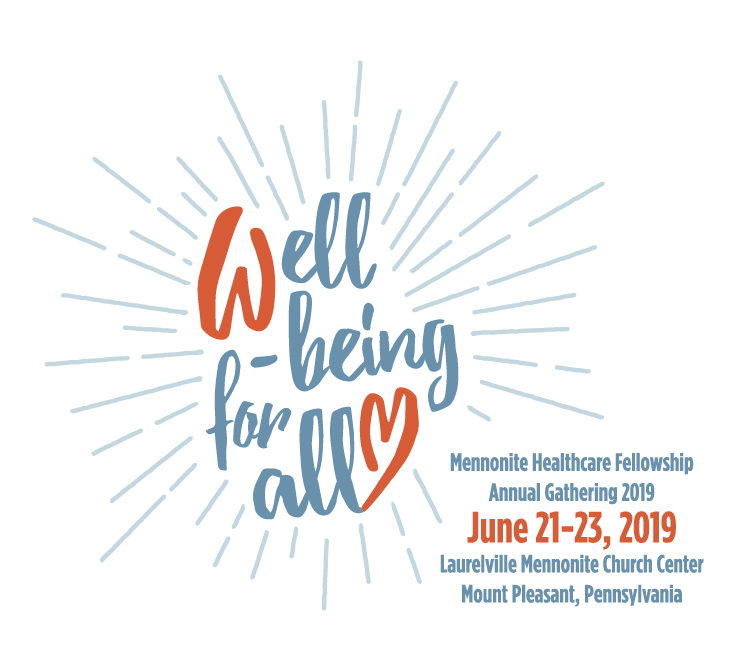 June 21-23, 2019
Laurelville Mennonite Church Center,
Mount Pleasant, Pennsylvania
Theme
Well-being for All: Developing Resilience in Healthcare