Webinar Blog
Recorded events available online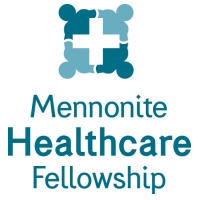 Mennonite Healthcare Fellowship presents webinars and other online events, most often based on presentations made by speakers at MHF sponsored events. This page contains links to the recordings of past events. For more information on MHF webinars, especially upcoming events, see the Webinars page.
Contributions are welcomed to continue to offer this webinar series free of charge. Use the buttons at the bottom of the page.
      Service in Macha, Zambia Service at Macha Mission Hospital Recorded on Saturday, November 17, 2018Watch webinar on YouTube. Macha Mission was established by the Brethren in Christ Church in 1906. In the 1950's, Dr. Alvan Thuma expanded the medical mission and...
read more
Virtual Discussion Panel: Service in Shirati, Tanzania
Tuesday, August 28, 2018; 8:00 p.m. EDT
Program
Shirati KMT Hospital is a community ministry of the Mennonite Church in Tanzania. It has been the site of learning and service for generations of students and practicing professionals for many years, including Mennonite Healthcare Fellowship Student Elective Term participants. This virtual discussion panel features three panelists who have served at Shirati Hospital within the past five years. They will share about their experience in healthcare training, learnings from the specific service term in which they were involved, and how they reflect on this experience in their current work. Register below to join live on this online webinar.
Presenters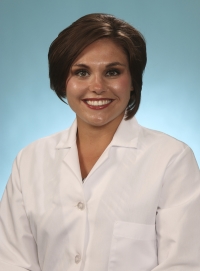 Jenna Nofziger, MD, received her MD degree with the Class of 2018 from University of Toledo College of Medicine and Life Sciences in Toledo, Ohio. Jenna is a 2014 graduate of Goshen College. She has started her medical career as an emergency medicine resident with Washington University at Barnes-Jewish Hospital in St. Louis, Missouri. She participated in the MHF SET Program in March, volunteering at Shirati KMT Hospital in Shirati, Tanzania. She hopes to continue serving in the St. Louis community and in the global community throughout her time in residency.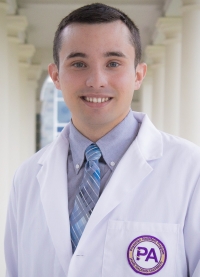 Blake Rogers is a current third-year physician assistant student at James Madison University and a 2014 graduate of Eastern Mennonite University. He is passionate about health care and the environment. Blake enjoys sharing his enthusiasm for both with his community, and it is common to find him instructing EMT classes or educating students about the importance of their local water quality. Further, he chairs the social media committee for the Virginia Academy of Physician Assistants. He completed a 4-week clinical rotation at Shirati Hospital in June 2018.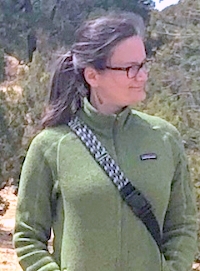 Winona Houser, MD, is a family doctor, practicing primary care at the Cherokee Indian Hospital Authority in Cherokee, North Carolina. She was a student at Penn State University College of Medicine when she did a Student Elective Term at Shirati KMT Hospital during February and into March of 2014. She completed medical school at Penn State College of Medicine (2014) and family medicine residency at Mountain Area Health Education Center in Asheville, North Carolina (2017).
Background Information