Join the conversation!
MHF 2019-20 Membership Campaign
The conversation continues!
MHF sets Spring 2020 goals!
Spring Membership Campaign
In the midst of the Coronavirus Pandemic, MHF is moving ahead and responding to the changing situation in the organization, the church, and society. If you care about faith and health, you belong in Mennonite Healthcare Fellowship (MHF)!  Your support is needed as we develop these ongoing resources!
Spring Goals
More resources on COVID-19.
More conversation on a Christian response.
Gatherings in the pandemic era.
Welcome new Executive Director!
Pave the way for the future!
Raise at least $20,000 by August 31.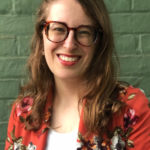 Cate Michelle Desjardins is the new Executive Director of MHF!
April through August
Thus far we have raised $3,250
towards our goal of $20,000!
Membership Information Form
This is a comprehensive form to submit (or update) your membership information and contribute to the 2019-20 Membership Campaign. 
Your involvement in Mennonite Healthcare Fellowship (MHF) shows that you care about the integration of your Christian faith and your healthcare profession.
Invite others to…
Join the conversation!
In this section are links to encourage others to join the conversation:
A short YouTube video to share in a mission moment or on your church website.
A bulletin announcement for church or office.
Downloadable resources to print and hand out or put in church mailboxes. 
Place this announcement
For your church or office newsletter!
Join the conversation on faith and health! Mennonite Healthcare Fellowship (MHF) invites any Anabaptist working or interested in any healthcare field to join MHF! Students, practitioners, retirees–you are all welcome! Write to info@mennohealth.org, call 888-406-3643 or go to www.mennohealth.org/JoinTheConversation.