Regional Gathering DC 2020
International Health: Holistic Care of Body, Mind and Spirit
Exciting events back to back

2020 CCIH Annual Conference
Christian Connections for International Health
Annual Conference
Theme: Holistic Care of Body, Mind and Spirit

June 4-6, 2020
Catholic University
Edward J. Pryzbyla Center
620 Michigan Ave NE
Washington, DC 20064
MHF is a member organization of CCIH, so MHF members can register at the Organizational Member rate. Please note also that their Early Bird Registration rate is through February 29. See the CCIH website for complete details.
There will be a special meeting for Anabaptist-related attendees of the CCIH conference on Friday evening, June 5, hosted by Mennonite Healthcare Fellowship. Please let the MHF Office know if you are planning to attend the CCIH Conference and this meeting.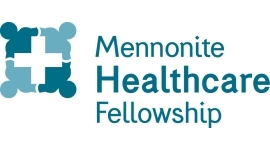 Regional Gathering DC 2020
June 6-7, 2020
Hyattsville Mennonite Church
4217 East-West Highway
Hyattsville, MD 20782
The DC Regional Gathering convenes on Saturday afternoon following the conclusion of the CCIH conference. Additional MHF members and friends within driving distance are encouraged to join the gathering.
Emerging plans include the following:
Saturday evening:  (Check-in: 4:30-6:30)

Fellowship and networking
International dinner
Program featuring health ministries at MCC.

Sunday morning

9:30 a.m. Informal sharing during Sunday School

11:00 a.m. 

 Worship with a health-related theme.
Watch this page! 
For further information. 
Regional Gathering DC 2020
June 6-7, 2020
Hyattsville, Maryland
Just north of Washington, DC
Held in connection with the Annual Conference of Christian Connections for International Health (CCIH), June 4-6, at Catholic University, Washington, DC. For more information, visit the DC Gathering page.