Virtual Gathering DC 2020
International Health: Holistic Care of Body, Mind and Spirit
Regional Gathering in DC Restructured!

2020 CCIH Annual Conference
Christian Connections for International Health (CCIH)
Theme: Holistic Care of Body, Mind and Spirit

CCIH has announced that due to the COVID-19 pandemic, they will modify their 2020 in-person annual conference and will host a series of online sessions, spread out over a number of weeks starting in June. The good news is that there will be no cost to participants. This means that many more persons from around the world can participate.
Go to the CCIH website for more details. And read on for how Mennonite Healthcare Fellowship is responding!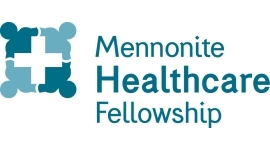 Regional Gathering DC 2020
becomes
Virtual Gathering DC 2020
Due to the restructuring of the CCIH conference and additional concerns surrounding the COVID-19 pandemic, the DC Regional Gathering scheduled for June 6-7, 2020 at Hyattsville Mennonite Church in suburban Washington will now become a Virtual Gathering consisting of a series of webinars during the same general time period. Please watch this page for further information. Or register your interest by filling out the Membership Form below to receive email updates.